Sitronics posts FY 2008 Net Loss of $53.9 million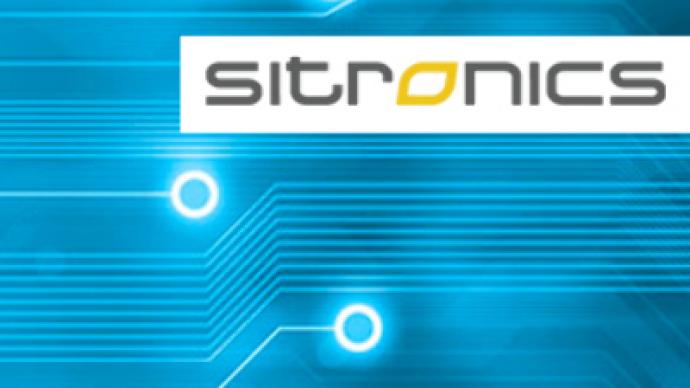 Russian telecommunications and electronics provider, Sitronics, has posted a FY 2008 Net Loss of $53.9 million under U.S. GAAP.
The FY bottom line is an 77% improvement on the $233.9 million Net Loss posted for FY 2007, with FY 2008 OIBDA coming in at $133.1 million, compared with negative OIBDA of $101.1 million for FY 2007, on the back of Revenues of $2 billion up 23.5% on the FY 2007 Revenues of $1.61 billion.
Despite the loss Sitronics was upbeat about the results noting that but for a non- cash FY foreign exchange loss of $55 million it would have posted a Net Profit for the year, with Sitronics President, Sergey Aslanian highlighting Revenue growth and new orders as key outcomes for the year.
"We delivered 24% revenue growth in 2008, which was well above the growth rate for our industry. We have enhanced our business portfolio in line with our strategy to focus on higher margin products, and have expanded into new market segments and geographies. The US$ 266 million of new contracts secured since the announcement of our Q3 results in December demonstrates the demand for products and services despite the challenging market conditions. We have now won over US$ 900 million of new contracts since the beginning of last year. Furthermore, we substantially increased the Group's profitability levels and delivered a full year OIBDA margin of almost 7%. The Group was cash generative for the year and, when excluding the non-cash impact of the reported FOREX losses, the Group was also net profitable for the year."
The 4Q 2008 results showed the company posting a Net Loss of $7.8 million, an 83% improvement on the 4Q 2007 Net Loss of $46.1 million, with 4Q 2008 OIBDA of $62.5 million, up from a 4Q 2007 OIBDA of $6.4 million, on Revenues of $612.3 million, up 1.2% year on year.
Sitronics is forecasting industry Revenues to be down by 20% in 2009, but is expecting to outperform the market, due to reduced operating costs and CAPEX being reduced to $60 million – 1/3 the 2008 figure.
You can share this story on social media: