Russian toll roads shift into overtaking lane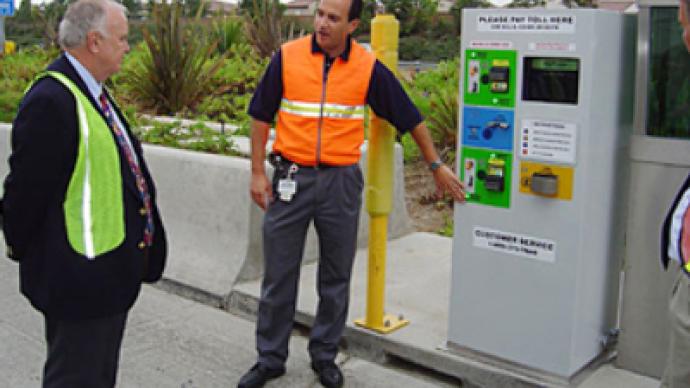 Plans to construct toll roads, improving driving conditions and bolstering the economy, have gained recent attention with supportive comments from Prime Minister Vladimir Putin providing extra traction.
In an address to Road Maintenance workers last week, the Russian Prime Minister called for a Russian road system which meets world standards. Currently the system is widely viewed as haphazard, with long distances and poor road conditions adding to transportation costs and endangering lives. Putin said its time to change.
"The development and sustainable operation of our transport and logistics infrastructure is of the greatest importance for the Russian economy, the strengthening of our social, technological, and industrial potential. Careful attention must be paid to raising the quality and safety of the road network, the level of which should correspond to the leading standards and requirements."
The key issue is funding, with road funding going nowhere near matching the increasing numbers of cars on the roads, and the economic downturn putting an additional strain on government resources. Senior government figures see the introduction of toll roads as a key measure in stimulating additional investment into the sector.
"As is, there aren't enough roads," says Sergey Belyakov, from the Ministry of Economic Development, "From 2006-2008, cars increased by 20 %, but the extension of roads increased by only 3 %. There aren't enough resources to keep building roads at the previous rate. Building toll roads is the only way."
Deputy Minister of Economic Development, Andrey Klepach, recently suggested that toll roads could be built outside the need for free public roads – with the proviso that such roads be affordable. Evgeny Bogdanov, Head of the Moscow Office of A.T. Kearney, believes improved transport facilities could have a significant impact on regional economies, and that private roads could ease the governments funding burden.

"First of all, it's the multiplier effect, where the introduction of toll roads boosts the efficiency of the whole region, with its transportation availability becoming significantly better. However, the main aim of the Government is to reduce the investment burden."
Yury Indanderov, deputy director of scientific work of the Institute of transportation problems at the Russian Academy of Sciences says, "In our country we have a deficiency in transportation infrastructure " adding "This suggestion was made out of desperation."
The Transport Ministry plans to shift about 20 thousand kilometres of road system, including repaired federal highways, into a new state company, Avtodor. This company is expected to be generating 9.6 trillion Rubles in fees by 2030 from toll road use.
However, for Avtodor's first two projects, which include the Moscow-St. Petersburg and Moscow-Minsk routes, the government's share will account for only 39.5 million rubles, about half of what is needed.
Russian Transport Minister Igor Levitin says that the other half will have to be provided by private investors and said that Avtodor is planning to issue bonds to help pay for construction. Evgeny Bogdanov, Head of the Moscow Office of A.T. Kearney, believes a Public Private partnership model is the most effective.

"I think, in this case public – private partnership is the best possible choice, as private investors usually turn out to be far more efficient than the Government, and investors, in their turn, want to have some kind of guarantee for such large scale projects. To attract a private investor into the deal the Government should take an average 50 or 60% share."
Earlier the deputy Financial Minister Aleksandr Novak said that possible buyers of the bonds could be Russian investors, pension funds and insurance companies. The idea is gaining popular attention far outside of Moscow as well, with the governor of the Khanty-Mansi Autonomous region Aleksandr Filipenko calling for relief of their heavily used highway system.
"The existing roads are overworked and they will only become more overworked as time passes. I discussed this possibility of building a paid road with the Minister of Transport Igor Levitin. He gave the green light to our idea. I think by combining our efforts, we can build this road."
Back in Moscow, Duma deputy, Sergey Neverov, believes that while this may work in the longer term it isn't a short term solution.
"We've created Rosavtodor, which will be able to start work by 2015. It's a gradual shift and in the future it may be possible. However, today, it isn't. By 2015, Rosavtodor will service 18 thousand kilometers, and only then will we begin to discuss with them which sections will be paid and which sections wont."
He envisions two road types – a slower road with more intersections and traffic lights and with a speed limit of around 60 Km, and a faster road where cars will be able to travel up to 130km, adding "For that, people should pay,"
The chairman on the Duma committee on transport, Sergey Shishkarev, dislikes proposals for toll roads noting legal issues.
"The suggestion by the economic development ministry violates the constitutional right of citizens of freedom of movement and contradicts that law "On automobile roads and road activity of the Russian Federation."
Shishkarev also notes that currently there are no roads in the country which have been built with private funds, and no national experience with the use of toll roads, which are common in Europe, North America and Australia, in how they work from a user's perspective, but also how financing for them is structured.
"There isn't one built toll road in the country. There's no experience, no real investors, and a return on investment is also unclear,"
Others also expressed concern that the introduction of a federal toll roads system could see major roads in poorer regions, including Siberia and the Far East, be left to deteriorate. The proposals are yet to be fully considered by the government.
You can share this story on social media: