Russian hypermarket Lenta mulls $1,5bn IPO in London
Published time: 29 May, 2013 12:14
Edited time: 29 May, 2013 13:15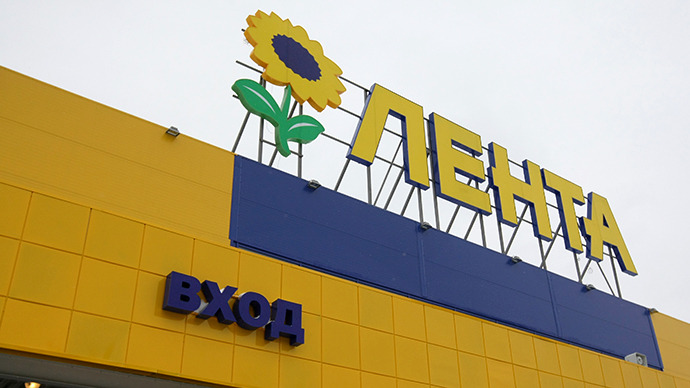 One of Russia's leading retail chains have begun talks with banks on potential listing on the LSE as European IPO market is reviving.
The retailer is hoping to use funds raised on the markets to take advantage of increased spending by Russia's middle class, the FT reports. The owners of the grocer, including US private equity fund TPG and Moscow-based VTB capital, plan to offer global depositary receipts on the LSE no earlier than next year.
"Lenta plans to hold an IPO in the coming years. But it will definitely not happen this year", daily Vedomosti quotes sources close to the matter.
Lenta is one of top 10 Russia's retailers.  It has
5mn customers and 20,000 employees. The firm operates 56
hypermarkets across the country and plans to open 18 stores
annually. The grocer's revenue increased 22, 4% in 2012, the
profit rose five-fold to nearly $200mn. Established in 1993 Lenta
is currently controlled by TPG, VTB and EBRD. Lenta was once an
acquisition target for Wal-Mart.
The last Russian IPO in London was Megafon's $1.8bn listing in November 2012. The telecoms offering was the largest London listing last year. 
The last Russian retail IPO on LSE was O'Key raising $419.5mn in 2010.
Lenta's public offering would show private equity funds reviving plans to list companies they own, amid recovering equity markets and lower volatility, the FT reports.  
Six private equity-backed IPOs have been placed in Europe so far this year, compared with only five for the whole of last year, according to Reuters.