'We're making third biggest company in Russian internet'
Published time: 3 Apr, 2013 16:45
Edited time: 3 Apr, 2013 16:53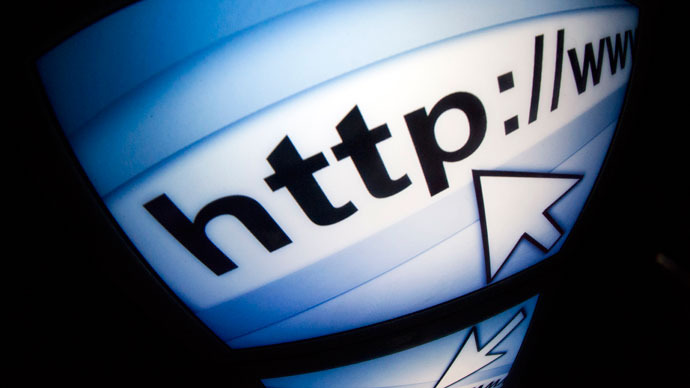 A new united company, created after the merger of SUP Media and Rambler-Afisha, will become the third-biggest player in the Russian internet, billionaire Aleksandr Mamut told RT in an exclusive interview.
The deal between Mamut's SUP Media and Rambler-Afisha was announced on March 28, with the group expected to attract a combined audience of over 35 million internet users.   

SUP Media is best known for being LiveJournal's parent company, also owning such websites as Gazeta.ru, Championat.com and leading online media sales house, +Sol.  

Rambler-Afisha runs a number of online media outlets, including Afisha.ru, Lenta.ru and Motor.ru, as well as contextual advertising service Begun and Rambler.ru search engine.

Aleksandr Mamut sees great potential in the new project, adding the development of internet and e-books won't hamper the growth of his other business, British paper book retail chain, Waterstones.   

RT:You said the new united company is going to be the third-largest company by audience. How are you going to archive this? And do you have plans to make your company third by profit as well?

Aleksandr Mamut: Of course, we do have such plans to increase our profits and to increase our margin and our efficiency. But this isn't our prime target. We'll try to work out our mid-term and long-term strategy. It should be ready by mid-summer. Before this we'll interview plenty of people. Firstly, including our own staff because we have quite a big number of media. We want to strengthen our internet and technology side of both united companies because we have now a collection of very recognizable, very famous brands in Russian internet media and services. The first task is to work out a strategy.   

RT:You always speak about the 'technology side' in your interviews. Can you make clearer what do you mean by this?

AM: We'll try to convert from media-and-internet to pure internet company, which can provide both media content and services for users – it could be information, but it could be also services. I mean like booking, like e-commerce.

RT:Do you have plans to develop your own search engine as well?

AM: At the moment, we use Yandex as a search engine on all our sites. We don't plan to develop our own search engine. We'll use either Yandex or Google, but other services we'll try to improve.   

RT:Does it mean you'll be optimizing the business and shutting down some sites? For example, those, which are similar, like news portals Gazeta.ru and Lenta.ru.

AM: They aren't similar. They're competitors in the market. We'll definitely keep those brands at their excellent. They are different. Let's say Lenta.ru is more about news and Gazeta.ru is more about comment. We'll strengthen both sites.  

RT:But will any of the existing websites be shut down?

AM: We don't have such plans to close anything.

RT:You have many successful projects in different areas. How do you explain your current interest in the internet? You consider it a potential and a very profitable business or it's more of a philanthropic project?  

AM: No, it's not philanthropic at all. In the Russian internet universe we have two giants. It's Yandex and Mail.ru. And there's nobody else to look at for investors and advertisers. We'd like to make the third-largest company in the Russian internet. Russian language is the third-largest language in the world's internet. By audience, the Russian internet market in the largest in Europe. So who shouldn't we try to build the third company in Russian internet? The two of the first, they are too far from us because they are giants, very big companies.

AM:
RT:What will be the biggest challenge you'll encounter? May it'll be the management problem?
AM: Of course. My humble business is giving me a hint that management is the key issue in any business project.
RT:Who'll be appointed as the company's CEO then?
AM: The CEO of the united company will be a Russian specialist with an experience of being a high execute in an international company. His appointment will be announced later this month.
RT:And are you among the candidates?
AM:  Yes, of course.
RT:But you aren't going to tell us now?
AM: Not now. A bit later.
RT:Do you plan an IPO someday if the business will grow as you expect?
AM: This could be also a possibility for us but it's too early days to plan something like IPO or SPO.
RT:So can we say that internet is your biggest bet at the moment?
AM: Internet is my biggest bet at the moment. I'm excited. I believe in it. We have opportunities. We have companies. We have experience. We've done investments.   
RT:Do you think that the internet will really change the world is next 10 or 20 years?  
AM: I think it has changed the world already and it's still changing the world. Now you see synergy between telecom, between internet, between software production companies – it's one universe at the moment.
RT:Do you think that technology has already reached its peak of there's still plenty of room for development?
AM: I think it hasn't reached its peak because companies in this marked are very strong, very powerful and very innovative. You see the world changing every half a year with new device, new technology of broadcasting of telecommunications, of internet engines, of new formats of media consumption. It's a very vibrant market. That's why it's so interesting to build something in this world.   
RT:Will you be cooperating with the producers of devices, like Facebook, who plan to make their own phone?  
AM: We don't have such plans like creating our own mobile device, but cooperation with producers like Samsung, Apple… we'll definitely try to do something together.
RT:You also have a book business in the UK [the Waterstones retail chain]. Don't you see the online reading and e-books as a huge threat to the book business?  
AM: It's a real threat to paper books, to our traditional way of selling book and buying books. It's not a threat to reading because I think reading is very important. And reading in the future, in my opinion, will continue to have a multichannel way of consumption through reading devices or physical books. But I think that the traditional book – the paper book – will remain on the market in a significant share.   
RT:So is the threat to paper book business real?
AM: It's a threat, but we'll survive.
RT:How are you planning to stay afloat?
AM: I don't have a simple answer to this because this is just a complex of tiny, rather complicated measures and little steps and little adjustments – like improving our footprint, improving our space, improving loyalty of our customers. You know, it's a technology. It's not that simple. But I'm very confident in current management at Waterstones, in what [managing director] James Daunt is doing. I'm pretty happy with this investment and this project.

RT:And how are the books sales going at the moment? Are they rising or falling?

AM: We've significantly improved our business in Waterstones.
RT:But are you planning for Waterstones to move into internet and e-books as well?
AM: Waterstones will find its place in the internet universe, will find its place in digital. But our core business is selling paper books.  
RT:The media reports of a political party you're setting up together with another billionaire, Mikhail Prokhorov, which will have more focus on culture, education?  
AM: I don't comment on rumors.
RT:The last question will be about self-exiled Russian tycoon, Boris Berezovsky, who passed away in March, if you are OK with this?
AM: You may ask.
RT:Do you believe that he was broke before his death?
AM: I don't have any special opinion on this. You know there's a Russian saying: 'Either you say something good about a person who died or you say nothing.' And I prefer not to say anything.