Market Buzz: Looking for European trigger
Published time: 19 Oct, 2012 05:32
Edited time: 19 Oct, 2012 09:33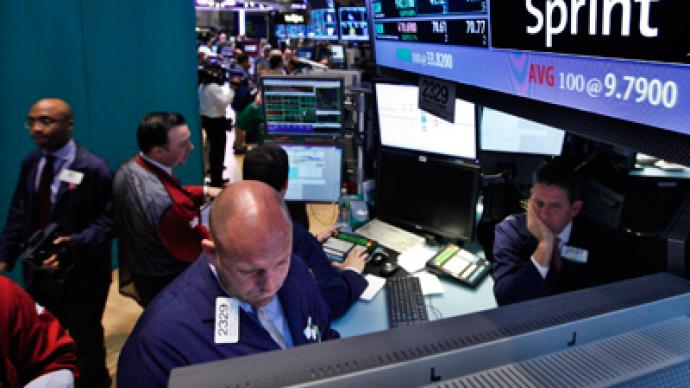 Investors' attention will be on the second day of EU summit on Friday, hoping it will bear some fruit. This follows a slow Thursday in Brussels and poor US corporate earnings, which largely disappointed traders.
"Disappointment came to the European and then to the Russian markets in the second half of the day, when it became clear that some legal nuances blocked a set up of a banking union in the EU and it would put it off for uncertain period of time," Andrey Shenk of Investcafe said.
Thursday trading in Russia was mixed, as the RTS lost 0.09% to end at 1,512.66, while the MICEX gained 0.07% to stand at 1,475.27.
European Union leaders opened a two-day meeting in Brussels on Thursday and took a critical step by agreeing to create a banking supervisor to oversee institutions in the 17 countries officially using the euro.
But progress there was slow, with analysts at Credit Agricole CIB in Hong Kong saying negotiations were expected to be difficult during the summit's second day as well. That's after reports emerged "about potential legal issues" concerning the draft proposal for the banking supervisor.
An unexpected jump in weekly US jobless claims, coupled with worse-than-expected corporate results from the world's largest economy also hurt investor sentiment.
Japan's Nikkei 225 index fell 0.1% to 8,970.56. South Korea's Kospi lost 0.9% to 1,942.47 and Australia's S&P/ASX 200 fell 0.1% to 4,554.50. Hong Kong's Hang Seng bucked the trend, rising 0.1% to 21,545.65.
The US Labor Department reported Thursday that weekly applications for US unemployment benefits jumped 46,000 last week to a seasonally adjusted 388,000, the highest in four months after falling sharply the previous week.
Microsoft said net income fell a worse-than-expected 22% to $4.47 billion during the fiscal 1Q 2012. Shares of internet search trailblazer Google were pummeled after third quarter earnings were released three hours early by mistake. The results alarmed investors because the company's earnings and revenue fell well below analyst projections. Google's stock price dropped 8%, causing $20 billion in shareholder wealth to evaporate.
BB&T bank, Philip Morris International and Boston Scientific all fell after reporting results that fell short of forecasts.
The Dow Jones industrial average came down less than 0.1% to 13,548.94. The S&P500 index fell 0.2% to 1,457.34. The Nasdaq composite index slid 1% to 3,072.87.
European stocks, though, were on the rise, as investors across the region are increasingly betting Spain would soon ask for a bailout. UK's FTSE 100 gained 0.1% on Thursday, Germany's DAX was up 0.6%, and France's CAC 40 added 0.2 %.