Market Buzz: Cautious optimism on China and EU
Published time: 18 Oct, 2012 05:33
Edited time: 18 Oct, 2012 09:33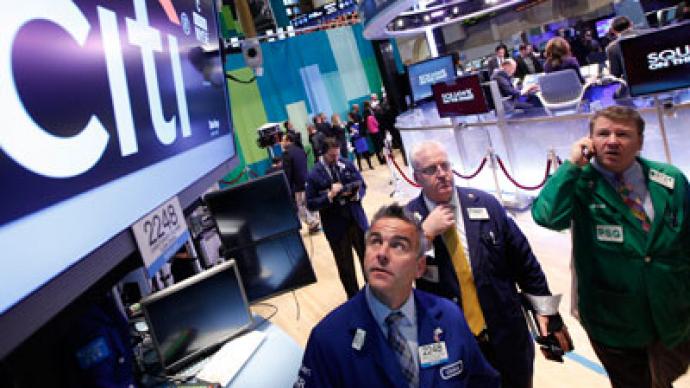 Russian equities are likely to open higher amid improved economic data from China, while investors closely watch the EU summit starting later that day.
­Russian stocks closed in the black Wednesday, lifted by positive sentiment on global floors. The MICEX advanced 1.25% ad the RTS added 1.7%. Resources shares were among best performers, while energy sector declined.
News on Spain led European markets higher Wednesday, as Moody's rating agency affirmed the country's credit rating at Baa3, one notch above junk status. The Stoxx Europe 600 rose 0.5%, while the IBEX 35 jumped 2.4%. The yield on 10-year government bonds fell 32 to 5.45%, the lowest level since April. France's CAC 40 gained 0.8% despite weak earnings of Danone food producer.
US stocks rose on Wednesday after data showed new-home construction jumped 15% in September to a four-year high. The Dow Jones closed almost unchanged, while the S&P 500 added 0.4% and the Nasdaq Composite gained 0.1%.
Asian stocks advanced Thursday, after Chinese economic growth data for the third quarter met expectations and industrial output data for September rose also improved.  In China, Hong Kong's Hang Seng improved 0.6%, and the Shanghai Composite Index added 1%. Japan's Nikkei rose 1.6%, and Australia's S&P/ASX 200 climbed 0.9%, while South Korea's Kospi gained less than 0.1%.