Market Buzz: Up on US facts and Spanish rumors
Published time: 17 Oct, 2012 05:34
Edited time: 17 Oct, 2012 11:00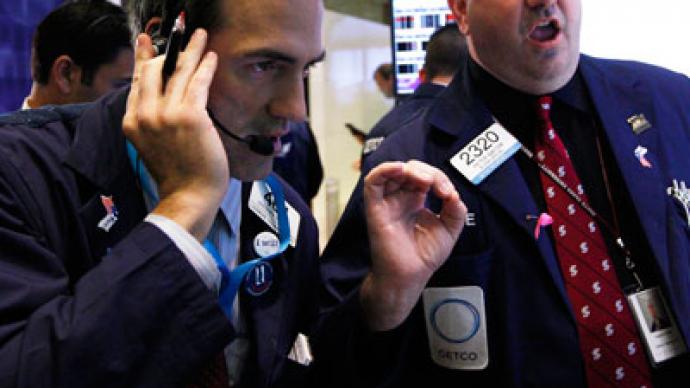 Positive macrostats from the world economies are expected to remain a key inspiration for investors on Wednesday. That's on top of another release of US stats and hopes Spain will go for a bailout bolstered the floors on Tuesday.
"As the main events connected with a resolution of the situation across the eurozone are still to come, investors are paying more attention to macroeconomic data. The latter in turn brings positive to world stocks and inspire hopes of a recovery in the world economy," says Julia Voitovich of Investcafe.
Among economic news to be released on Wednesday is a wide range of data from China, which should "provide an idea of the Peoples Bank of China's mood relating the easing of the credit-money policy," Veles Capital analysts add.
Russian indices spent Tuesday session in the black, with the RTS adding 1.46% to 1,488.21 and the MICEX going up 0.88% to 1, 456.07.
The optimistic sentiment was mainly underpinned by the Citigroup report, upbeat figures about the US economy, as well as another raft of rumors by the Wall Street Journal that Spain is moving closer to asking for a bailout, Veles Capital analysts explain. Against given background Spain's index IBEX35 added 35%.
Investors are hoping that Spain will bite the bullet and ask for financial aid, which Madrid has been reluctant to do because of harsh terms that it might have to agree to in exchange for the help.
September data on the US industrial production mounted further hopes over the recovery in the world's largest economy. The indicator rose 0.4%, while the growth of 0.2% was largely expected. Strong earnings figures from the likes of toymaker Mattel, Johnson & Johnson and Goldman Sachs, further buoyed sentiment.
Citigroup – one of Tuesday's investor focuses – traded 2% higher after CEO Vikram Pandit announced he was leaving the company. Pandit steered the bank through the tumultuous years after the 2008 financial crisis.
Japan's Nikkei 225 rose 1.3% to 8,816.88 and South Korea's Kospi added 0.8% to 1,956.85. Taiwan's stock market rose 0.29% to 7492.97 after opening on Wednesday.
On Wall Street, the Dow Jones industrial average was up 0.8% at 13,527 on Tuesday, while the broader S&P 500 index rose 0.7% to 1,450.
In Europe, the FTSE 100 index of leading British shares was up 1.1% at 5,869 as Germany's DAX rose 1.4% to 7,366. The CAC-40 in France was 1.8% higher at 3,480.
In the region, an unexpectedly large improvement in German investor confidence, as surveyed by the ZEW institute, also helped shore up sentiment.