Market Buzz: Results season sows hope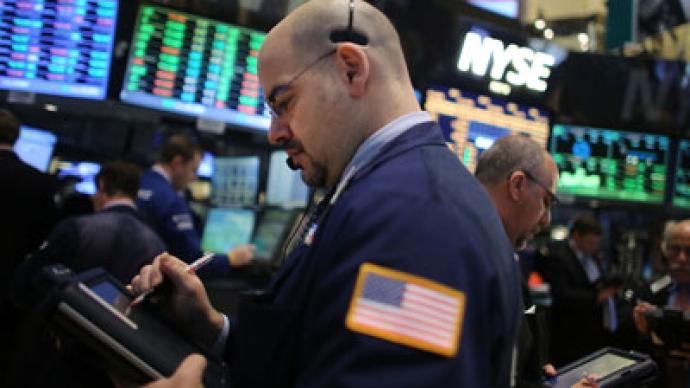 Corporate results – both Russian and foreign – will have a major impact on markets on Monday. Economic data from overseas will add to the trading mix, analysts say.
In corporate Russia, coal miner Raspadskaya and Uralkali, the world's largest potash producer, are set to produce their 4Q 2012 operational results. Both companies suffered from lower prices for their produce in the previous periods.On Wall Street, the Bank of America, JPMorgan Chase, Citigroup , Goldman Sachsand Morgan Stanley are all on tap to report this week, following the period of corporate reporting in the US.Among foreign news due out on Monday is the December index of wholesale prices in Germany, which is expected to add 0.5% to November's result. November industrial production figures for Italy will also have its say in market movements on Monday, with the figure expected to lose about 0.1% from the previous month. However, November industrial production in the eurozone as a whole is set to go up 0.2%, according to Julia Voitovich of Investcafe.Given all the above, "I expect the Russian share market to open slightly higher," Voitovich said.On Friday Russian floors closed trading mixed. The RTS was down 0.02% to 1, 571.73, with the MICEX adding 0.24% to 1,510.84.Asian markets are higher today as Chinese and Hong Kong shares show gains. The Shanghai Composite is up 2.06% while the Hang Seng is up 0.68%. The Nikkei 225 is not trading.European markets finished higher on Friday with shares in London leading the region. The FTSE 100 was up 0.33% while Germany's DAX added 0.09% and France's CAC 40 increased 0.08%. In the US, the Dow and the Nasdaq rose 0.1%, while the S&P 500 shed less than 1 point. In weekly terms, all key indices were up for the second consecutive week, with the Dow and S&P 500 adding 0.4% for the week, and the Nasdaq rising 0.8%. That's after Wells Fargo, the first major bank to report quarterly results, produced a profit during the period, exceeding expectations.
You can share this story on social media: