Agent model to drive Russia financial services closer to consumers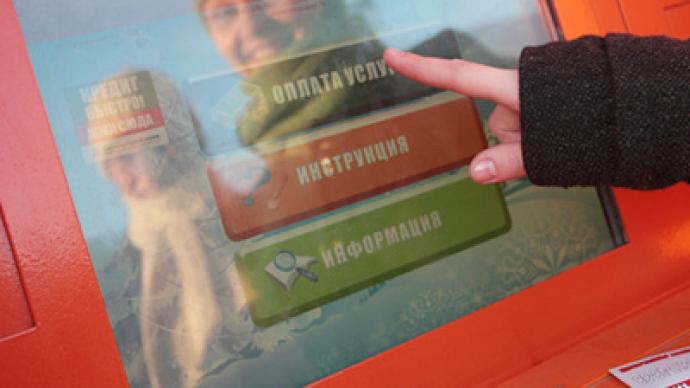 The agent model, with non-credit organizations offering some basic bank services has major development potential for Russia's financial services market, but industry players note system reliability and access issues need to be addressed first.
A general agent model for banking or payment services, where an entity performs some services under a legal agreement, is little known in Russia.Widely adopted across much of the developed world in the financial services sector, they see post offices, hotels, and numerous other organizations providing banking services.In countries such as Australia and Canada the model sees remote locations provided with effective banking services, when establishing full banking services would be costly or not viable for the number of clients involved.Michael Mamuta, President at Russian Microfinance centre, says the legal agreements which underpin agency operations usually involve a limitations on the size of the financial activities covered, which sees them focused on non-premium services.Where they do exist in Russia they are often limited to under 3000 roubles per transaction, which sees them mostly servicing mobile phone payments or small consumer credits.But Mamuta notes that in other emerging economies the Agent model is already delivering superior outcomes."Brazil has been successfully using an agent model since 2003, with the number of points of client banking services increasing 20 times, to 20000. Brazilians are proud of the development they've achieved, as this has resulted in a safer system, where it's no longer necessary to carry substantial amounts of cash to various country regions. Another positive effect came from the limitations on the sum of operations, as it lets people take their money only in parts and eliminates the chance of a person spending all of his money at once. Also, savings have gone up."Russian agentsAgents became legitimate in Russia in 2009, but the Russian environment is distinctive for a scarcity of financial services, their uneven distribution across the country, and the lack of financial awareness and trust in financial institutions.These are significant issues limiting the development of the financial system in general but also the agent model in particular.Indeed, Olga Tomilova from the World Bank says that around 40%, or 60 million Russians, don't have access to financial services, with Guzelia Imaeva, head of the National Agency for Financial Studies, adding that this is coupled with a low level of financial awareness even in Moscow –where such services are available almost everywhere – with almost half of all Russians having serious doubts about their reliability.Currently Russia has about 10000 agents and 500000 various types of automatic terminals, with about 1,000 of credit organizations in the country.Pochta Rossii (Russian Post) is a good example of a banking agent in Russia, where people can easily pay for their housing and community amenities.Payment terminals and POS terminals at payment points are widespread, with more than 95% of them for mobile services, and nearly 2% for internet and commercial TV, according to a joint report of the Russian Microfinance Centre and The Research Centre for Payment systems and settlements.
Mamuta believes that a banking agent should be able to undertake all of a bank's settlement, money transfer, credit and savings functions. Currently Russian agents conduct money transfers and effect settlements, and in some cases offer credit services.Mamuta says the country has reached its limit, with new legislation and a new regulatory framework necessary to move forward."With the legislation Russia has today the agent model has reached its most, and to go further we need new amendments to regulations."Oleg Ivanov, Vice President at the Regional Banks Association of Russia, was more skeptical, saying banking agents should be promoted first in regional Russia rather than Moscow or Saint Petersburg."Walking down Moscow's Tverskay or Arbat, you can find a payment terminal almost everywhere. In other Russia's big cities and its districts the situation is also good, but in a country town one can barely find a place to make any settlement. So, I think, these payment agents is a perfect decision to fill in the gap there for the start."James Blake, Anastasia Kostomarova, RT
You can share this story on social media: