Qiwi moves into banking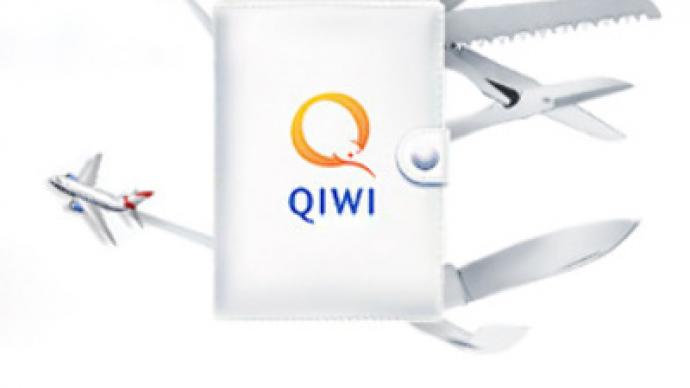 Russian payment systems operator Qiwi group has purchased the 1st processing bank in the first move by an electronic payment terminal operator into the banking system.
Qiwi, the Russian electronic payment terminal market leader, says it buy out of 100% of the 1st Processing Bank is aimed at providing instant transactions between customers and partners of the bank. The step makes Qiwi the first company in its sector to own a bank and establish a new payment service through the virtual visa card.
Qiwi CEO Andrey Romanenko says it will boost transparency and broaden market opportunities.
"We feel more responsible to announce our financial and operational reports as long as our new financial asset obliged our business to be more open. We are already offering a new service provided by the bank and it already has its favorites among the Qiwi clients"
Yuri Demidovich, Senior Vice President of the 1st Processing Bank says the move will boost internet shopping in Russia.
"We are seeing a very high interest in the new product of our bank during the first month of the pilot project operations. We are confident that prepaid Visa Virtual Card will be one of the most popular and affordable payment tools on the Internet, which will increase the turnover of e-commerce, and will protect debit and credit cards from the risk of compromising their use on the Internet."
An emerging national payment system, and new regulations are likely to push electronic payment system operators to expand into banking and financial services according to Boris Kim, the chairman of NAUET, the committee on payment systems and banking instruments
"Dealing with a large volume of transactions, it is more profitable for such business to have their own bank. In addition, bank products sold through the terminals are rather complicated structures, and if the bank refuses to cooperate, the payment system find it difficult to quickly find a new partner and reach an agreement."
Alexandra Visochkina, Head of the Qiwi press service noted that owning a bank will help the company to manage projected regulations.
"The 1st Processing Bank is a member of the system of deposit insurance. The company will also benefit from bank, as the payment system operators will be forced to insure the payments in the bank."
You can share this story on social media: