Collective buying power on the march in Russia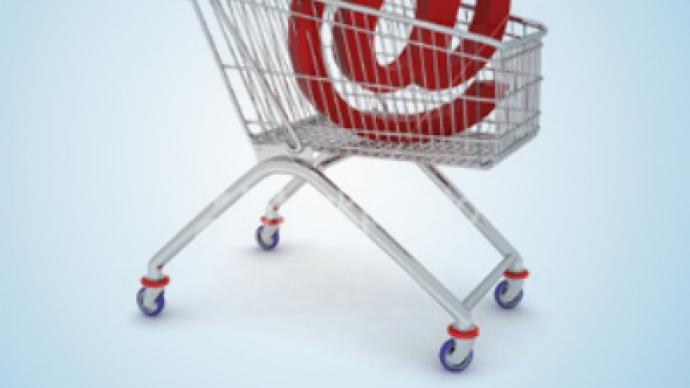 In spring 2010 Russian internet consumers welcomed a new online shopping concept to the market, with sites offering products and services at a discount, provided enough buyers take part, becoming increasingly popular.
A small scale revolution of its type began in March this year as collective buying power took a step towards freeing ordinary Russian consumers from the grip of often exorbitant markups. Since then sites such as darberry.ru, biglion.ru, weclever.ru have become favorites for price sensitive Russian consumers. These make available a range of products and services – from bike rental for a day, to dancing classes or a night out at a comfortable restaurant – at a discount that sometimes can reach 90%.
The scheme is very simple, where anyone registered on a particular site can click to buy a particular service offered, then pay for it using a credit card or a payment terminal, and receive a coupon that is later produced to use the service. It follows the path laid out by Groupon.com in the United States in November 2008, which has since become popular in 130 countries in the world
Market players say the business model is a win-win for all parties, with buyers enjoying quality service at a significantly reduced price, companies themselves promoting their business and attracting new customers and the internet discounters making a tidy profit on bulk purchases.
Alexey Chernyak, CEO at darberry.ru, says the model certainly does make a profit, which he wants to push into the millions by the end of this year.
"Everything is transparent. Thousands of Russians buy our services every day, with around 20% of them not even using them. It can provide for multi– million dollars of annual profits, which we want to achieve by the end of 2010."
Tatyana Tsvetkova, a development director at Fast Lane Ventures, a Russian internet related 'Business Incubator' and one of the investors in Kupibonus.ru, says working through the internet makes it particularly cost efficient.
"Our business doesn't involve either massive logistics nor call centres, also we don't pay high rents, which becomes a significant spending item for many other businesses. In fact, all we need is a sales team."
Kupibonus.ru offers health and beauty market services. It started operation in June but PR Manager, Juliya Dyomina, says "the business is booming, with the client base growing almost every day."
Chernyak added that it's a fast growing business of the future, with darberry.ru having managed to get a return on their investment within just 3 months and having started the service in 6 larger cities during that time, including Moscow, St. Petersburg, Ekaterinburg, Nizhny Novgorod, and even Kiev, in Ukraine.
However, experts note that Russia has its certain specifics, which in most cases hinder development of the service, with Tatyana Tsvetkova saying lack of confidence in internet payments, and credit cards payments remaining unpopular are the main problems.
"If we look at payment statistics at Groupon.com, we'll see that around 70% of those are made by means of credits cards, while in Russia the figure varies from 10 to 15%."
Alexey Chernyak from darberry.ru noted that they also had to adopt the American model to Russian reality.
"Offering particular services on our site we take into consideration even regional differences. For instance, people in Ekaterinburg don't like bowling, and health and beauty services are still not as popular in Russia as in the USA, for example. Also, Russia is a dramatically centralized country, with Moscow accumulating around 80 – 90% of all sales. Of course all this does matter when we make a particular decision."
You can share this story on social media: