Bribery blockage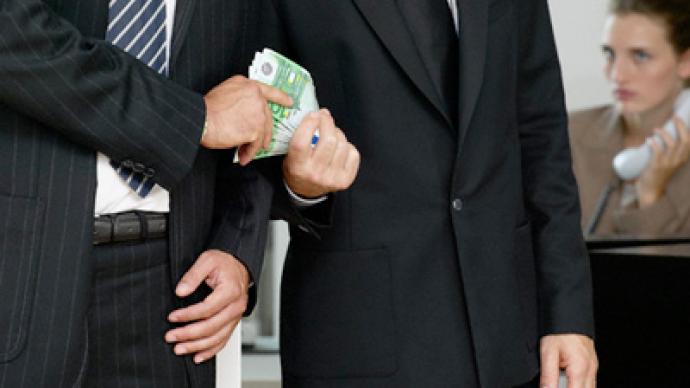 Russia's eternal disease – bribery – now becomes the last obstacle in Russia's way to a prestigious world club – The Organization of Economic Development and Cooperation (OECD).
Russia's move to become a fully – fledged international player is currently gathering speed. The WTO accession is planned to be completed by the middle of next year, and the possibility of OECD membership shortly after.
With the WTO issue a major requirement for Russia to join the OECD – corruption and bribery remain the main outstanding issues, says the Organization in its annual survey of Russian economy.
Poor governance and rule of law are the basic underlying problems, making foreign investors extremely cautious about the country. This is coupled by Russia's extreme dependence on commodity exports, with the non-oil budget deficit growing rapidly during 2008 – 2009 – to reach above 10% of GDP in 2010 – 2011.
This is "much higher than the ceiling of 4.7% enshrined in the currently suspended Budget Code," explained Angel Gurría, OECD Secretary-General.
Having been a supervisor in 13 OECD committees, as well as a participant in a number of various working groups, Russia has long been the most active OECD partner outside the club. And after the country joins the Anti-Bribery Convention scheduled for December, Russia could become practically involved in the OECD work without being a full-fledged member, said earlier Anthony Gooch, chief OECD spokesman.
However, Russian analysts suggest the advantages for Russia will mostly be political. Anton Safonov, of Investcafe, says joining the club will position Russia as a far more reliable partner, while economic benefits would not  be direct and obvious.
"This will increase Russia's status in the world arena and make it more attractive to foreign investors," Safonov said.