Market Buzz: Lethargy prevails after last week's rallies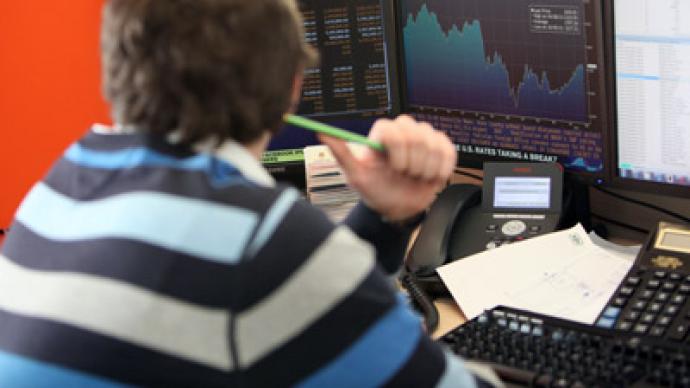 Russian markets could experience a further correction on Tuesday, despite neutral investor sentiment.
"The situation on the Russian market is contradictory: high oil prices support quotes, but there are no significant reasons for explosive market growth," says Pavel Emelyantsev from Investcafe. "I suppose markets will open slightly lower on Tuesday."Russian stock markets opened in the black Monday, but dropped during the session. The MICEX lost 2.01%, while the RTS slightly grew 0.29%. Almost all shares were traded.Meanwhile Russian automakers opposed the trend with shares of KAMAZ growing 6.5% after the Federal Antimonopoly Service approved purchase of another 10% +1 stake by Daimler. Shares of  SOLLERS (+3.63), GAZ (7.45%) and AVTOVAZ (2.38%) also performed well.European stocks backed off Monday after they hit an eight-month high last week. The Stoxx Europe 600 lost 0.1%, while Germany's DAX 30 closed 0.1% lower with E.ON energy down 1%. In France the CAC 40 lost 0.5%.US financial stocks closed with mild gains Monday, backed by news that home-builder sentiment remained at its highest level in nearly five years. The market was also supported by Apple Inc.'s plans for a dividend and buyback. The Dow Jones gained 0.1% and the S&P 500 added 0.4%. While the Nasdaq Composite climbed 0.8%.Asian markets dropped Tuesday, with financial and energy firms among the decliners. China's Shanghai Composite lost 1.3% and Hong Kong's Hang Seng fell 1.2%, while Australia's S&P/ASX 200 and South Korea's Kospi each fell 0.6%. Japanese markets were closed for a public holiday.
You can share this story on social media: