Market Buzz: Reflecting high oil with an eye on US stats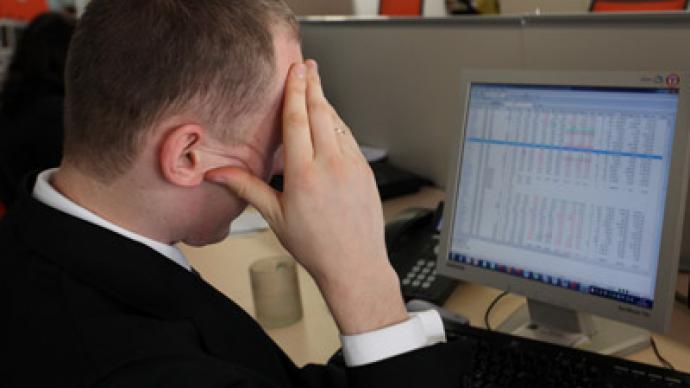 US housing figures will be the main global story driving stocks this week. In Russia, growing oil prices, coupled with an improving macroeconomic outlook, will continue to support the floors.
Several monthly updates on US housing scheduled for release this week will be in the focus of investor interest, says Chris Weafer, chief strategist at Troika Dialog. "Two speeches by the US Fed Chairman, on Tuesday and Thursday, may attract more interest, albeit his recent message of hope tinged with caution is unlikely to have changed,"  Weafer added referring to Ben Bernanke's speech of last week pointing to the economy improvement.Russia looks increasingly attractive, as oil prices continue to rise and February data on industrial production say "the macro recovery remains intact," Troika Dialog expert adds. Industrial production was up 6.5% year on year last month, which compares to a 3.8% growth in January."The main February economic indicators" expected to be released the coming week "should provide more evidence of the steadily improving domestic story," Weafer added.Oil keeps on gaining despite OPEC promises to add more oil supply and growing concerns over China's economic growth. Brent is now 0.17% higher – at $126.03/bbl-, with the WTI also growing0.22% – at $107.30/bbl.The "oil coin" has two sides, however, as some investors take sky high prices for the black gold as a threat, especially those "mindful of the trend in 2008." Back then the oil market was sharply down after it didn't manage to sustain the bubble of a kind we are seeing now. The IMF head also warned on weekend that "high oil and slowing emerging market growth may halt the global recovery," Weafer concludes.The two Russian stocks – the MICEX and the RTS – closed Friday trading in the red. The MICEX lost 0.47% to stand at 1,618.99, with the RTS going down 0.46% an was at 1,746.71.Russian construction sector was a leading market sector last week, with LSR Group, a house builder, gaining 14.3% for the week and going up 76% since the start of the year. At the other end of the table,aluminium giant Rusal performed the worst after its Chairman Viktor Vekselberg resigned. The Company's shares lost 13.4%.Russia's banking has a long term positive profile. This comes as a result of upbeat domestic outlook, as well as expectations of better performance in the Western banking, after last week's positive US banks stress tests results.
You can share this story on social media: