HSBC Russian Manufacturing PMI eases further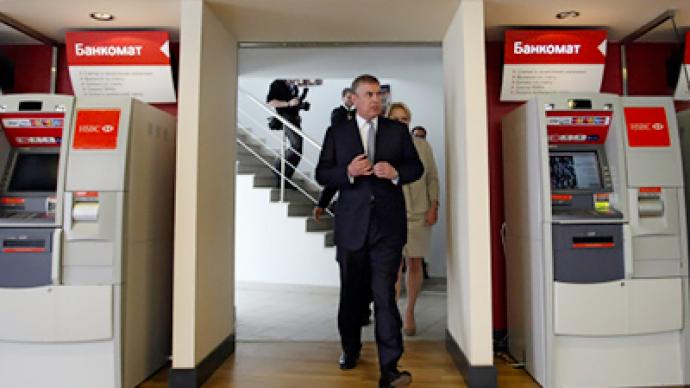 The slowdown in Russian economic performance since early this year has been underlined by HSBC's Russian PMI, which has come in at 50.6 in June, down from 50.7 in May and its lowest since March 2010.
The PMI which is a survey of purchasing managers points to continued expansion with readings above 50 and contractions below this.Although the Russian June PMI is expansionary it is well below Russia's long term average of 52.1.
HSBC said the main factor in the further weakening was a subdued new orders reading, with demand from domestic and export markets weak, reflecting only marginal increases.Manufacturing employment weakened slightly during the month, with the report also noting that energy, metals, and construction materials had driven an increase in inflation for the first time in 5 months, with the prices charged for increasing at the slowest rate for 3 months.More positively input price inflation remained close to May's 22 months low.
HSBC Chief Economist, Alexander Morozov, said the figures indicated some sector stabilisation, but added that he expected further easing in coming months.
"The moderation of business activity growth in manufacturing virtually stopped in June after a few months of weak PMI releases. HSBC Russia June Manufacturing PMI indexes provides further evidence of the sector growth stabilization, with Output, New Orders, and New Export Orders indexes edging up.
Steady, albeit very moderate growth of New Export Orders is especially encouraging in this respect. It appears that global demand for manufacturing stays on the upward trend, which supports growth in the Russian manufacturing.
That said, there are reasons to expect manufacturing growth to ease a little bit in the coming months. Growth of new orders is weaker than output growth pointing to the likely build up of inventories. If so, companies would have to adjust output growth to milder demand growth.
Importantly, inflationary pressures in manufacturing remain high notwithstanding subdued output growth as input prices intensified their growth in June. It should sustain strong imports growth and/or keep inflation elevated."