HSBC PMI data points to continued economic growth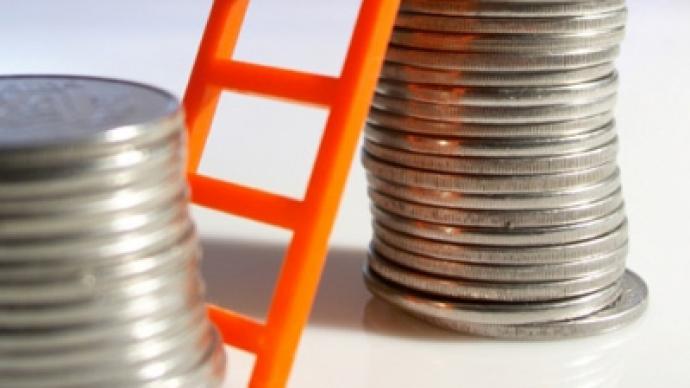 December HSBC Russia PMI indices are pointing to continued economic growth but warn against inflationary risks.
HSBC Russia has released the results of its December Purchasing Managers Composite Index which is up to 55.8. This is a weighted average of the Manufacturing Output Index and the Services Business Activity Index and includes the answers from more than 600 companies based in the Russian manufacturing and service sectors. A reading above 50 indicates an upward trend with figures below 50 pointing to a contraction.
According to HSBC, the Manufacturing Output Index reached 53.5 points, which is the highest since March 2008 and is above its long term average of 52.1. That was mostly due to the strongest growth rate of new orders received from export markets, which also showed the highest growth rate since March 2008.
December PMI Services Index, reached 56.4 points, up from 54.12 in November 2010, which is the strongest figure in the last 7 months, but still below the trend level prior to the financial crisis. The Bank attributed the growth to a recovery in business conditions.
Alexander Morozov, Chief Economist (Russia and CIS) at HSBC, underlined that Russia entered 2011 year withgood economic indicators, though marking inflation as a major risk.
"In December Russia economic growth has accelerated to the average level observed in 2000s and the levels seen in 2Q 2010. In that respect, seasonally adjusted December economic indicators should be close to trend values. Benign December PMI report also sets up a positive outlook as the economy enters 2011 with strengthening momentum and in the growing oil price environment.
The downside of that story is negative inflation dynamics that accelerates towards its 'average' levels, which are wellabove official inflation forecasts for 2011. Judged by PMI Price Indexes, we expect PPI testing 20% y-o-y level and CPI reaching 10% y-o-y in the coming months.
In a nutshell, looking forward we expect positive surprises from economic growth indicators and negative surprises from inflation indicators."