February HSBC Russia PMI index shows further strong growth
Published time: 1 Mar, 2011 11:21
Edited time: 1 Mar, 2011 14:36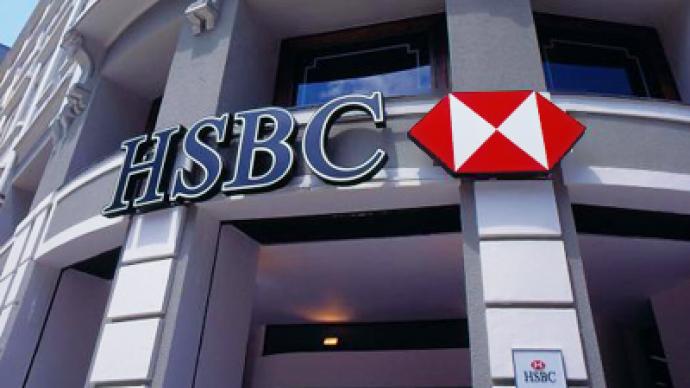 The HSBC Russian Manufacturing Purchasing managers Index has risen to 55.2, its highest since 2008, with strong growth set to continue, but inflationary pressures continuing to mount.
­The PMI, which is compiled from the purchasing intentions of more than 2300 Russian companies showed strong improvement on the back of increased output and new order, offset by marginally weaker employment growth.  A reading above 50 points to growth, with below 50 pointing to economic contraction.  New orders grew for an eleventh consecutive month to record the fastest expansion rate since 2008, boosted by export orders.
HSBC noted that the February data pointed to a slight easing of inflationary pressure, falling to a four month low, despite remaining strong, with producers reporting higher prices for metals and petroleum products, and particularly, energy products.  Commodity price inflation has now increased for 6 consecutive months.
HSBC Chief Economist for Russia and the CIS, Alexander Morozov, said the results showed that manufacturing and production in Russia remained strong, but with consumer prices stressed by energy price concerns, and laid the basis for continued strong growth over the short to medium term. But he noted that the inflationary impact on domestic producers of higher commodity prices was building.
"Growth of business activity in Russian manufacturing sector has reached a maximum for many months in February amid strong growth in output, new orders and employment. The companies also reported improved demand dynamics. Based on these data, we expect pleasant surprises from the data on industrial production for February, which will be released in mid-March. As at the early stage of post-crisis industry recovery, growth in manufacturing in February, was largely due to favorable external demand and rising export prices. We anticipate that and domestically-oriented sectors of the economy will soon feel the positive impact of the recent sharp rise in oil prices. PMI price indices remain near historic highs, despite the moderate decline in February. Continuing growth in demand and the global rally in commodity prices are likely to exacerbate the already high pressure on costs and selling prices for products of industrial production in the coming months."

UniCredit Bank chief economist Vladimir Osakovsky says that the data shows an apparent intensification of economic recovery.
"The reading marks a further increase from the already high 53.5 in the previous month and suggests a continued acceleration of the expansion in the Russian manufacturing sector.  We think that robust export demand and near-record commodity prices remain the key driver of the broader acceleration in demand for Russian manufacturing output, and we believe that the index's strong growth opens doors for further positive surprises in industrial production data due later in March.
We see the robust expansion of industry continuing to support further tightening of monetary policy and somewhat easing concerns about poor macroeconomic data for January. Thus we think that the robust recovery of economic activity and labor demand in manufacturing could support stronger recovery in other sectors of economy. The latter, we think, also supports our expectation of a bit stronger 4.3% real GDP growth in 2011E, vs. 4% in 2010."

Rye, Man & Gor Securities analyst, Andrey Tretelnikov, believes the HSBC PMI data shows strong energy prices will remain a key driver of GDP growth.
"According to the official press release, the expansion was broad-based and driven by such key sub-indices as new orders, output, purchasing activity and employment growth, all of which expanded at the fastest pace in many years. Favorable market conditions made positive impact on growth of new orders in February. We should keep in mind that the manufacturing activity is influenced by several economic factors such as oil prices which are at their historical maximum and demand driven by economic growth and supported by regulatory measures. The PMI index is basically expectations for future performance, thus assuming 11 month consistent growth the auguries should be positive"  

Alexey Minaev, Head of Analysis at Rye, Man & Gor Securities, noted that the inflation pointed to in the HSBC PMI would continue to cast a specter over the Russian economic landscape over the medium to longer term.

"Inflationary pressures continued to build in February due to high volumes of M2 on the back of high yields from oil trade and this is one of the factors pushing indices high. Input price inflation has strengthened every month since last August, posting a thirty-three month high in January. Manufacturers are affected by a wide range of sources of upward pressure on costs, including metals, textiles, foodstuffs, oil based products, energy, transport and taxes. The refinance rate will restrain from active debt policy and increase cost of debts."