A synchronised dive: Russia's services follow manufacturing in its 3 – year – low slump
Published time: 5 Aug, 2013 08:58
Edited time: 5 Aug, 2013 09:31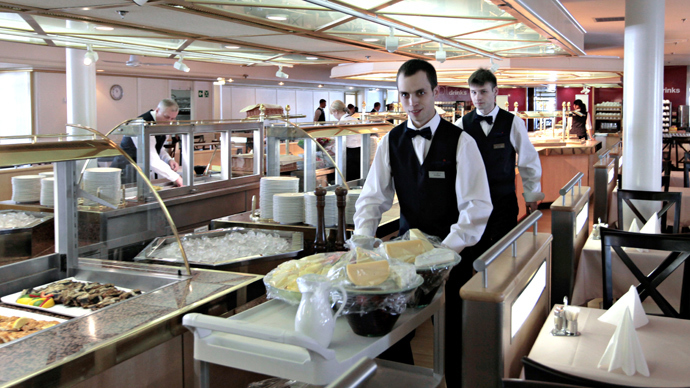 July activity in Russia's service sector nosedived to its lowest since August 2010, following the country's manufacturing in one of its sharpest contractions, HSBC report has said. This signals a sharp rise in the risk to economic growth in Russia.
Business activity of Russian private service businesses was once again on the decline in July and reached its lowest value in 3 years, HSBC said in a research report.
The Purchasing Manager Index (PMI) tailored by HSBC to give a snapshot of business conditions in the sector fell to 48.7, from 48.8 in June. The overall Output Index that embraces both manufacturing and services also posted 48.7 - the first negative reading since July 2009.
On a 100 – point scale a reading below 50 points to contraction.
"Like a duet of synchronised springboard divers, output in services and manufacturing dove in unison at identical rates in July", as Alexander Morozov, HSBC Chief Economist for Russia and CIS, put it.
"In essence, it appears that the Russian economy has lost its growth engines, with neither manufacturing nor services being able to sustain overall economic growth alone anymore," Morozov added.
Lower global commodities demand and lack of fixed assets investment by Russian companies became the main drags on the economy, the HSBC expert explained.
"Of course, the robust recovery in agriculture this year is capable of temporarily improving overall GDP dynamics from July, but it is not able to reverse the negative growth trend that has emerged in the economy of late," Morozov concluded.
In 2Q 2013 Russia's economy expanded at a slower than expected pace – at an annual rate of 1.9 percent. This brought GDP growth for 1H 2013 to 1.7 percent, increasing the likelihood that the country will grow at well under 3 percent this year.