Russian lawmaker sues partners for $2 bn over TNK-BP sale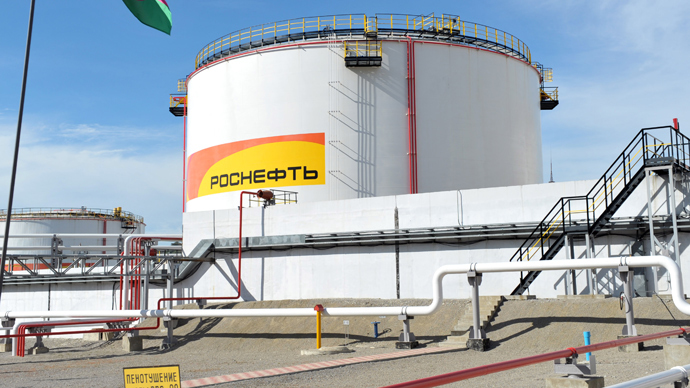 A member of Russia's upper parliament, Leonid Lebedev, is suing two former business partners for $2 billion, claiming he, as a majority stakeholder, didn't receive his fair share of the $55 billion TNK-BP sale to Russian state-owned Rosneft.
Leonid Lebedev has filed a complaint with the New York Supreme Court, and is suing Ukrainian-American, Leonard Balvatnik, and Russian, Viktor Vekselberg. The two billionaires, along with with Lebedev, held controlling interests in TNK, which later partnered with BP.
"The TNK-BP partnership was eventually very successful, becoming the third-largest oil and gas producer in Russia," Lebedev said.
His argument is based on a 2001 investment agreement.
In March 2013, TNK-BP and Rosneft finalized a merger that made Russia's oil firm the world's largest oil listed company.
The filing stated that Lebedev received $600 million in dividends, while the businessman is looking for his fair share which totals $13.8 billion, as well as compensation for losses.
According to a spokesman for Blavatnik, the case doesn't have any grounds.
"It is a false and misleading recasting of the facts," Michael Sitrick told Bloomberg News in an email.
"It is an abuse of the American legal system, and seeks to bring false claims based on an alleged grievance arising out of foreign transactions."
Rosneft's big year
Acquisitions of TNK-BP, as well as leading independent gas producers ITERA and Sibneftgas, helped make 2013 one of the company's most successful years. It also picked up shares in Alrosa, Russia's largest diamond producer.
Last year "was a transformational year in the company's history," the firm's president, Igor Sechin, said in a statement
The world's largest-listed oil company has increased earnings from the previous year by more than 50 percent, company officials announced on Tuesday. Rosneft accounts for 40 percent of Russia's oil output.
In 2013, net income reached $15.6 billion, which pushed the company's market capitalization to $72.8 billion. In 2013 the company's capitalization increased by 18 percent, much of this due to the TNK-BP acquisition.
Previously not much of a natural gas player, Rosneft is stepping on the toes of Gazprom, which currently holds a virtual monopoly over the country's gas production – 73 percent in total. Rosneft, Russia's third largest gas producer wants to cancel Gazprom's monopoly on gas pipeline exports and is aiming to become the country's second largest.
"Last year Rosneft produced 38bcm [billion cubic meters], including 18bcm of natural gas. We believe Rosneft will take over Gazprom's domestic market share," UBS Investment Research said in a note today.
By 2020, Rosneft is aiming to produce 100bcm, but realistically, UBS forecasts they can only produce 75bcm by 2020.
The oil giant is going to plunk down serious cash to achieve this lofty goal - and $20 billion is being set aside for capital expenditure on gas projects. One of its flagship projects is a liquefied natural gas terminal in Russia's Far East, a joint venture with ExxonMobil, which will expand the company's influence in the growing Asian market.
"We think that Rosneft is a very important client for Eurasia," UBS said in their February-5 note.
The profitability of Rosneft is heavily dependent on crude market prices, and any major downswing could put a damper on their ambitious investment plans. As of now, the company says it is prepared to deal with an oil price drop of below $100 per barrel.
You can share this story on social media: