Gazprom could get Arctic shelf sites by end of 2013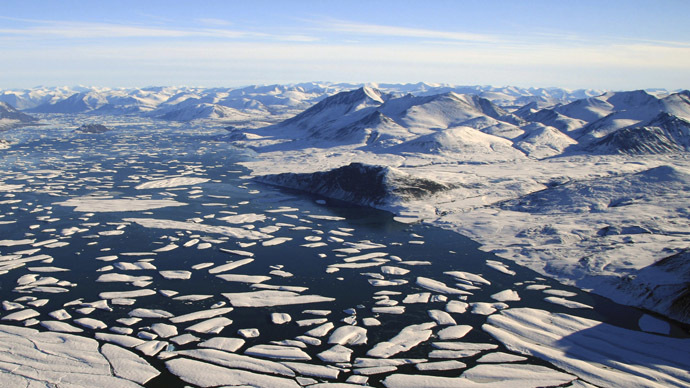 Gazprom, the world's largest extractor of natural gas, may get access to areas of the Arctic shelf as soon as the end of 2013, according to a statement from the Russian Minister of Natural Resources.
A government decree awarded Gazprom 17 offshore sites in the Barents and Kara Seas. The company applied for 20 fields. 

Sergey Donskoy, the Minister of Natural resources and Ecology of Russia confirmed that in the fourth financial quarter, the government plans to transfer licenses to Gazprom.

Donskoy added, however, that Gazprom  applications are 'negotiable'. Rosneft has already requested the government give their economy additional Arctic sites, some of which already belong to their rival, Gazprom.

Only state-owned companies are certified to hold Arctic explorations licenses.

Along with Rosneft, Gazprom was awarded a license to drill in the Arctic by Prime Minister Medvedev, a process that bypassed a competitive auction process.
The government approved bids by both companies for offshore fields and handed Gazprom licenses for 17 offshore sites and Rosneft 12.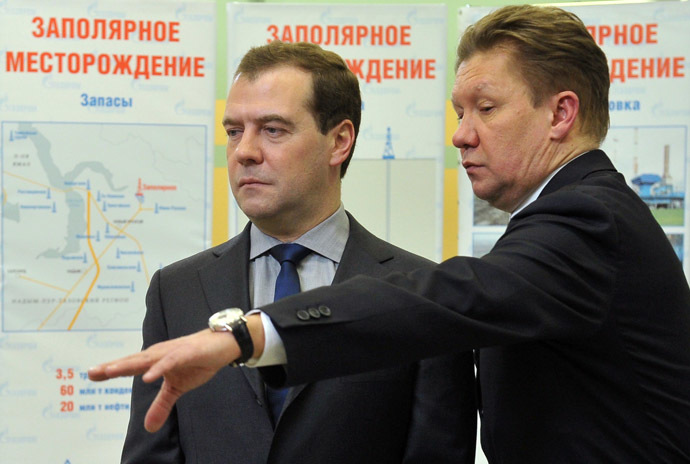 Both Gazprom and Rosneft will provide back-door opportunities for western companies to gain access to the Arctic shelf, as Russia has much more lax environmental standards and regulations. Gazprom has already teamed up with Total, and Rosneft has been in talks with Norway's Statoil and Shell.

The Russian government has urged the two energy giants to team up in joint ventures in order to efficiently develop and explore the uncharted waters in the Siberian Sea.
Lukoil, Russia's top oil producer, was not awarded any Arctic permits, but already operates offshore in the Caspian Sea.

Are they ready?
In June, energy giant Gazprom said it was giving up on a project in the Barents Sea until it got better and newer technology to make the project 'viable'. As of now, the company is 'not ready,' to begin operations.

"We are waiting for the emergence of more efficient technology, less costly or that market conditions change," spokesman Sergei Kuprianov told Echo radio.

Another area in the East Siberian Sea is likely to be split equally between the two companies, Donskoy said in May.
Gazprom and Rosneft are officially the only companies with the right to explore the Russian Arctic shelf, as they both received exclusive extraction licenses in return for large cash payments.

The new fields will help Gazprom reach its annual production target of 100 million tonnes of oil by 2020, but skeptics have raised the question whether increasing supply will solve its major demand issues, as their biggest customer is Europe, which has slashed demand for natural gas.

You can share this story on social media: