Rosneft to partner with Norway's Statoil in Arctic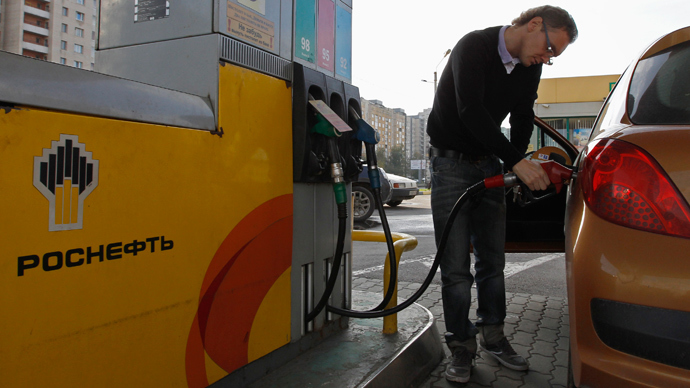 Statoil of Norway, and Russian state-owned oil company Rosneft are partnering in a venture after being awarded a 20 percent stake in Norway's continental shelf in the Barents Sea.
Norway has estimated the blocks, which span 1,213 square kilometers, contain a potential 400 to 600 million barrels of recoverable oil.

RN Nordic Oil AS, an indirect subsidiary of Rosneft, will work with Norway's Statoil, who will act as an operator,  to develop four 'promising and prolific' blocks near recently discovered Skrugard and Havis areas in the Casberg fields.

"This license award marks for Rosneft a promising firm entry into the Norwegian continental shelf in the Barents Sea. It also marks a major step in developing the long-term cooperation with Statoil," Rosneft said in a statement.

Rosneft's partnership with Statoil is key in the company's development and influence in the region.

 "We are pleased to have been awarded the license and look forward to making active contributions to the License work program. We are convinced that application of the latest technology jointly with our strategic partner Statoil will enable us to develop these acreages in the most efficient way," Rosneft Vice President for Offshore Projects Zeljko Runje said.

Lukoil, which didn't receive any Arctic drilling permits from Russia, also received a license through Statoil to jointly develop hydrocarbons.

Norway's oil magnate publicized the licensing results on Wednesday, and a total of 24 blocks were awarded to 29 different companies. Twenty of the licenses are for the Barents Sea and four are for the Norwegian Sea.

The bidding companies submitted their applications by December 2012, and development will begin no earlier than ten years time.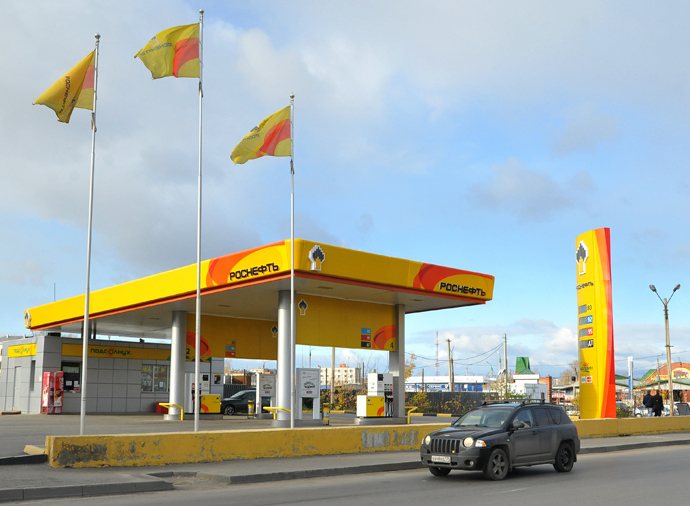 Rosneft has also partnered with Statoil to explore shale oil deposits in the Khadum Formation in Russia's Stavropol Region, and fields beneath the Arctic Sea.

Norway and Russia are in close competition for Germany's energy market. Norway boasted record high exports in 2012, while Russia's largest European exporter, Gazprom, suffered its worst numbers in 10 years.

Norway increased its exports 16% in 2012 to reach 107.6bn cubic meters, according to Europe's key statistics office Eurostat


Rosneft on a roll
After taking over TNK-BP in March, Rosneft has been picking up joint venture projects worldwide. 
Sechin aims to chip away at the Gazprom monopoly, and to double Rosneft's domestic gas market by 2020, from 9% to at last 19%, in plans made clear at an investor meeting in London on Tuesday.

In May, Rosneft signed a cooperation agreement with INPEX, Japan's largest energy explorer, to jointly explore for oil and gas in the Sea of Okhotsk, in which it will hold a two-thirds stake.

In May, Rosneft teamed up with Venezuelan national oil company PDVSA to explore the Orinico river delta, a 342 square kilometer heavy oil belt. Rosneft's share will be 40 percent.

In March, Rosneft subsidiary Neftegaz America Shelf LP acquired a 30 percent interest in 20 deep water exploration blocks in the Gulf of Mexico held by Exxon Mobil. The blocks have a total area of 450 square kilometers

Rosneft is considering an intial public offering, but hasn't made any final public announcements on the matter.

If Rosneft is privatized, it stands to gain market capitalization and higher profits. The public offering, similar to VTB's, would likely be made on the Moscow Stock Exchange, and the Kremlin would keep a majority share of the company, at least 60%.