Rosneft and Exxon team up in Gulf of Mexico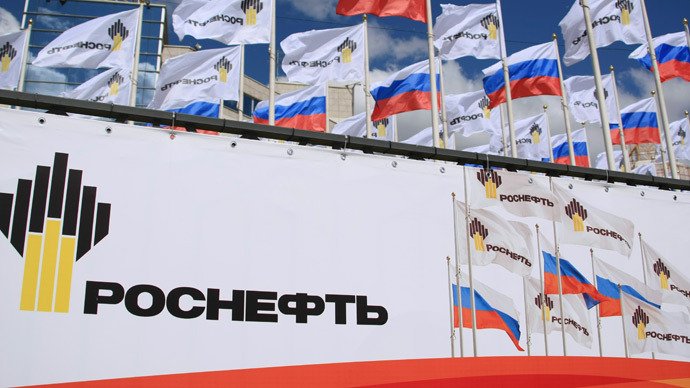 Rosneft subsidiary Neftegaz America Shelf LP has acquired a 30% interest in 20 deep water exploration blocks in the Gulf of Mexico held by Exxon Mobil. Exxon will retain a 70% stake in each block and oversee operations
The American company will put $3.2 billion towards the initial stage of exploration.

The formal agreement between the two oil companies was signed on March 5 by Igor Sechin, president of Rosneft, and Stephen Greenlee, the head of ExxonMobil Exploration.
"This agreement provides Rosneft and its affiliates with access to one of the world's most prolific basins," said Sechin.
The 20 blocks have a total area of about 111,600 acres (450 square kilometers) in water depths ranging between 2,100 and 6,800 feet (640 and 2,070 meters). Seventeen of the blocks are in the Western Gulf, and three in the Central.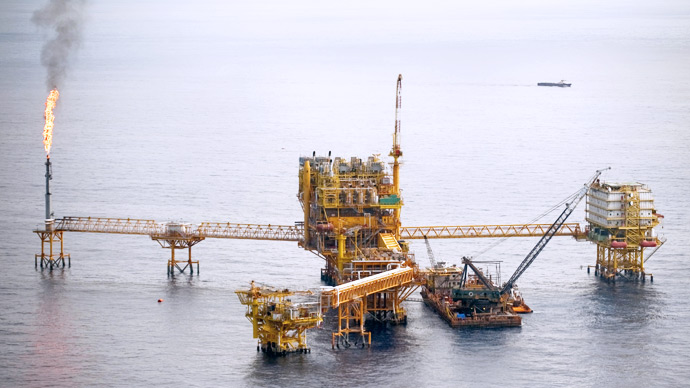 In exchange, Rosneft will grant ExxonMobil access to joint exploration projects in the rich and largely untapped Black Sea and Arctic shelves.
Rosneft gains access to a reliable area that has long and successfully yielded profit, which balances out the risks of its Arctic operations.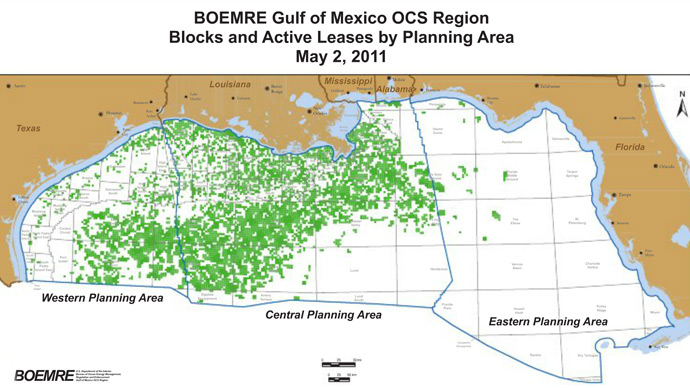 Production of oil in the Gulf is forecast to increase substantially over the next few years, possibly reaching an output of 1.9 million barrels per day, a record high, according to Richie Baud, MMS deputy regional supervisor for the Office of Production and Development.
Deep water is the hottest extraction trend in the Gulf, as most 'big' discoveries are being made below 5,000 feet. The ultra-deep water strategy, however, complicates drilling and production and requires the most up to date technology. There are 7,310 active leases in the Gulf of Mexico, 58% of which are deep water, according to Offshore.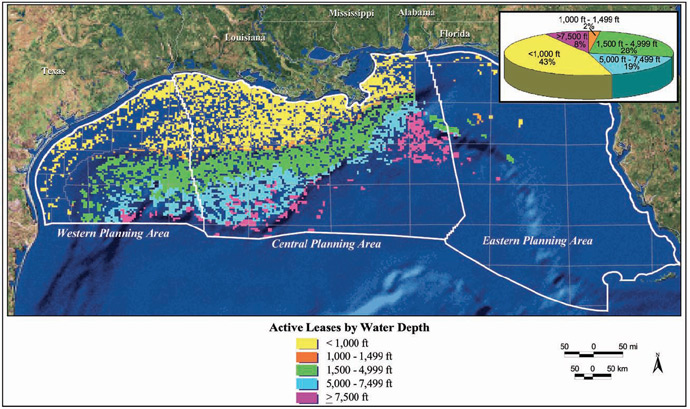 "We look forward to working with Rosneft and its affiliates to explore these blocks using our leading-edge exploration and development technology and deep water execution expertise," said Greenlee.
This is just the latest in a series of joint ventures between the two oil titans.
In February, Rosneft and ExxonMobil agreed to expand their cooperation under their 2011 Strategic Cooperation Agreement to include an additional 600,000 square kilometers in the Russian Arctic, as well as a Far East liquefied natural gas exploration project.
The blocks are not yet producing oil and seismic data is still being compiled and analyzed, ExxonMobil said on Wednesday.
You can share this story on social media: