Oily black beaches having 'extreme' effect on Thai tourism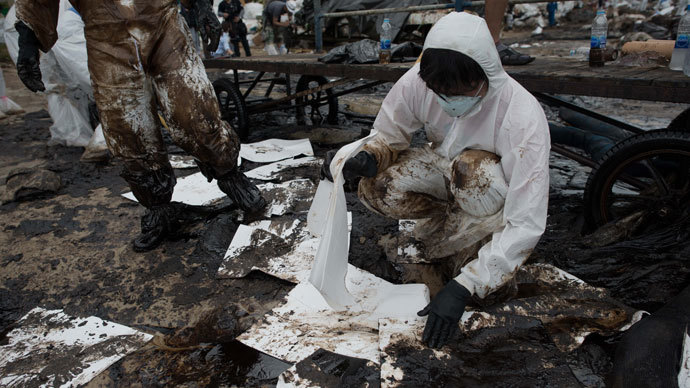 Tourists looking for a white-beach holiday on Thailand's Koh Samet island have left, and those planning a trip are thinking twice after Thailand's fourth oil spill hit the shores.
A week ago the shorelines a 180 kilometers east of Bangkok were bustling with tourists. Now the beach is coated in a thick black film of oil and chemical-suited volunteers are combing the beach, cleaning up the damage from a 50,000 liter oil spill in the Gulf of Thailand on Saturday.
Oil covers 500 square meters in the gulf, just 2 kilometers from Samet island.
"I'm very concerned; I didn't think this spill would impact tourism in such an extreme way," Tourism Minister Somsak Phurisisak told reporters.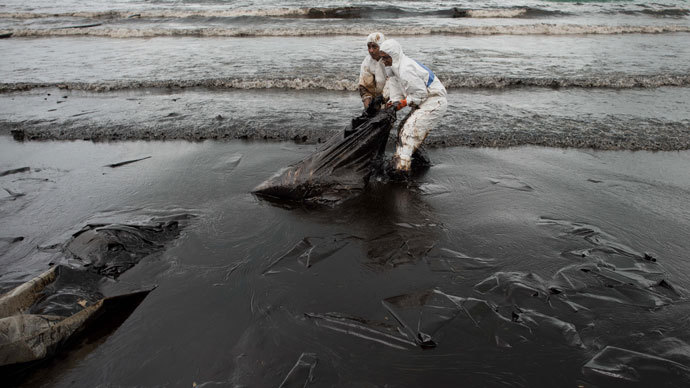 The spill, equivalent to one and a half tanker trucks, gushed into the Gulf of Thailand over the weekend, and now is reaching the shores, disrupting the tourist community. Most beaches have been closed, and others, deserted.
"We're working to move visitors to other locations if they want to move," Tourism Minister Phurisisak said.
About 30 percent of tourists have left the island, according to Chairat Trirattanajarasporn, president of the Rayong Region Tourist Association.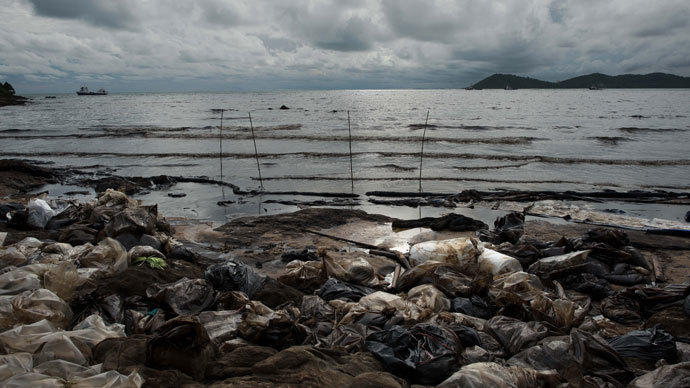 "Some guests have made early checkouts after the spill hit our beach, but some decided to stay.  We have to assess the situation on a daily basis," Banphot Wigut, an employee at Lima Coco Resort, told WSJ, adding that 20 or 30 rooms are still occupied.
The small resort island draws in roughly 1 million tourists each year, and other similar surrounding beach towns attract similar numbers.  In the first 6 months of 2013, nearly 13 million tourists arrived in Thailand, according to the Ministry of Tourism.
In June 2013, a total of 2 million tourists arrived in Thailand, up 25 percent year-on-year. However, since the summer months are the low tourist season, there was only a 57.6 percent occupancy rate, according to tourism statistics from the Bank of Thailand. By comparison, February, 'high-season' has an occupancy rate closer to 75 percent.
Tourists flock from all corners of the world, led by East Asian countries, China, Europe, and Russia. Tourism revenue in Thailand is expected to reach nearly $71 billion (2.2 trillion baht) in 2014, according to Prime Minister Yingluck Shingawatra, up from previous forecasts.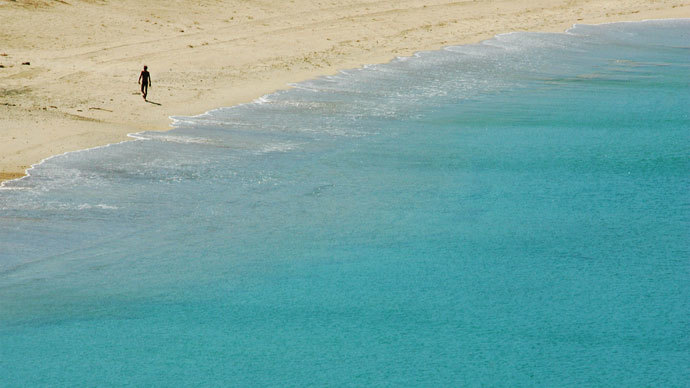 There were 22.35 million foreign visitors in 2012, and Thailand reported a revenue of 984 billion baht.  
International tourist arrivals to Thailand posted a growth of 20.01% during January to June this year, according to the Ministry of Tourism.
PTT Global Chemical CEO Anon Srisaengtaksin told reporters on Monday the company planned to clean up the oil spill within three days, but strong winds have derailed the timeline. The chemical company plans to pay for all damage.
The damage to the environment hasn't yet been assessed.
You can share this story on social media: