Russian tourists want adventure on the cheap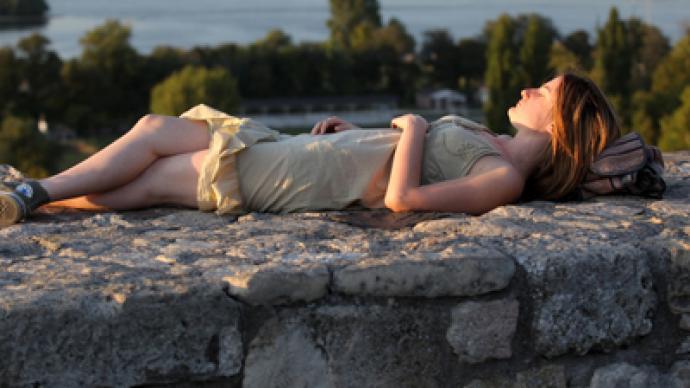 Russian tourists are becoming more adventurous in their choice of destination, but are also looking for a deal, especially this holiday season.
Though sales for travel packages grew 20% this year, the profit made by travel companies fell 25% or more because tourists booked less expensive packages and services. According to Interfax the companies are also suffering because they had to cut prices due to the competition.More and more travelers are turning their backs on travel agencies and booking  tickets and hotels online. "Online sales of air and train tickets increased significantly in 2011, because it saves a lot of time", said Ksenia Zhukova from the Fly.ru travel agency. "Now online booking is used mostly in the big cities of Russia, but the internet market is rapidly expanding".Russian travelers book travel packages to ski resorts as the New Year holidays approach. The ski resort market will probably grow up to 10% this year due to high prices, according to the estimates. But sales for travel packages after the public holidays are higher compared to the last year. "People would rather take some days off than overpay for the trip during the holidays", explained Maksim Pristavko, CEO of the Jet Travel company.The most popular winter destination among ski lovers is France as French resorts offer a big variety of affordable apartments. "Everything points to the fact that inexpensive offers sell very well", Mr Pristavko said. "Last year expensive hotels in the luxurious resorts were good sellers, but now their sales are slowing down". Trips to Andorra, Sweden, Austria and Italy are also being requested by Russian travelers."Andorra attracts tourists because it provides conditions for any skier, even for small children", explains Anna Pogodina, CEO of the Pegas Touristik. But its hard to expand the supply due to the small number of hotels.More Russians are looking for a sunshine break during the winter. Sales for trips to Egypt, Tunisia and Jordan significantly fell because of the unrest in the Middle East, so it's places like South East Asia which are gaining popularity among Russian tourists. Sales to Thai resorts increased 97% this year in spite of major flood in November. Resorts of Vietnam, the Chinese island of Hainan and Indian Goa are also in great demand. But Japan has lost 52% of Russian tourists in 2011 after the earthquake and the radiation leak at the Fukusima nuclear plant. More and more travelers prefer to look for sunny weather and warm sea in the West: sales of packages to Cuba and the Dominican Republic grew 30% this year, according to Russian travel agencies.Meanwhile travel agencies still cannot find an alternative to Egyptian resorts that were the most popular holiday destination in Russia due to its affordability, simple visa regime and whole year round holiday season.The domestic travel industry grew 7% this year, as Russian resorts begin to offer more options to travelers. The Russian Federal Agency for Tourism promised to contribute to the tourism sector in Altay in the southeastern part of Siberia. Traditional destinations such as the Golden Ring, Velikiy Ustug – the hometown of 'Ded Moroz' or Russain Santa, and Sochi and Dombay ski resorts are still a favourite among travelers.But sales of domestic travel packages are half that of international due to the relatively high costs and low quality service in both Russian resorts and in the cities. For example, an average 7-day New year package to the Lake Baikal at a 2-star hotel, full board, air tickets not included, costs about 35,000 rubles while a 7-day package to Thailand at a 3-star hotel, half-board, air tickets included, costs about 40,000 rubles. Also analysts don't expect a dramatic rise in quality or a cut in prices in the the coming years, so it seems interest in Russian resorts won't significantly increase.
You can share this story on social media: