Exodus from Egypt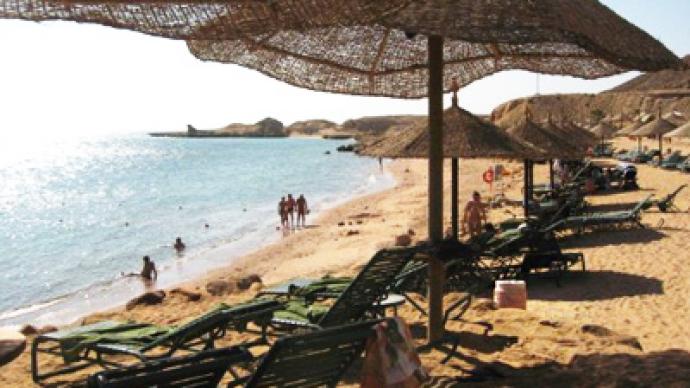 Leading Russian tourism organisations are voicing their concerns over the possible introduction of Islamic law into Egypt that would restrict alcohol and how women dress, and say it is likely to scare away Russian tourists.
­Some of the leaders of Islamist Freedom and Justice Party who won a majority on the parliamentary elections in Egypt have already called for a ban on alcohol sales at resorts and the creation of separate beaches for men and women.

Egypt has been a long time favourite with Russian vacationers due to the year round sun, all-inclusive hotels with a big variety of beach activities. If the restrictions are imposed, Russian travelers would likely turn to more liberal countries. Travel operators warn tourists from other countries are also likely to consider restrictions as a factor against choosing Egypt as a holiday destination.
The social unrest has badly hit the tourist industry of Egypt. Official figures show the number of tourists visiting Egypt in October fell more than a quarter compared to 2010. For the first half of 2011 the number of tourists from Russia more than halved to about 500,000 according to Russian data. Also in February the Russian Foreign Ministry banned flights to Egypt due to the riots. 

Though the ban was lifted in March, tourists are still no eager to head to the Red Sea beaches as winter sales season fell up to 40%. Travel operators cut almost a third of their flights to Eqypt because of the troubles. 

The Russian Federal Agency for Tourism is more optimistic about the future of Egyptian resorts. "All political forces have a good grip of a situation. Tourism is a centrepiece of the Egyptian economy. That's why, I'm sure, they won't change anything", said Sergei Teodorovich, Head of the Department for International Cooperation.

Tourism brings about $13 billion to the Egypt's economy it's 12% of the country's GDP. One in seven Egyptians work in the tourism industry. In 2011 the losses for the country's economy could reach $4 billion.
anastasia