No to booze and bikinis: Islamists call for 'sin free' tourism in Egypt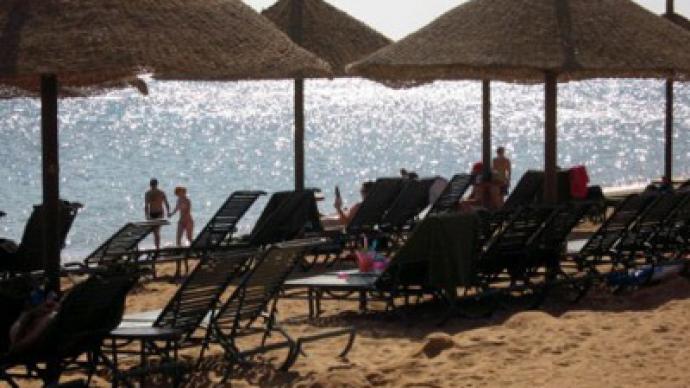 With two Islamist parties leading in the Egyptian parliamentary elections, some fear that the country's tourism sector is going to be seriously redefined, and not for the benefit of Western tourists.
Tourism is Egypt's top foreign currency earner accounting for 10 per cent of national GDP. Millions of Europeans head to Egypt for vacations every year attracted by luxury Red Sea resorts and ancient artefacts.The industry saw a sharp decrease following the mass protests and unrest that erupted in the country in January, although the situation has improved towards the end of the year. But now that Islamist parties are gaining the overwhelming majority of the vote, resorts in Egypt may soon need to undergo serious changes or find themselves outlawed.The Muslim Brotherhood's Freedom and Justice Party, which won almost 50 per cent of the vote in the first round of elections, is calling for 'sin-free' tourism in Egypt."Tourists don't need to drink alcohol when they come to Egypt; they have plenty at home," said Azza al-Jarf, a veiled Muslim Brotherhood candidate, addressing the crowds at a campaign event on Sunday."They [tourists] come to see the ancient civilization, not to drink alcohol," she said.Egypt's list of attractions include the Pyramids of Giza, situated 20 kilometers from Cairo, the ancient city of Luxor 500 kilometres to the south, Nile cruises and spacious resorts situated on the Red Sea coast such as Hurghada and Sharm el-Sheikh, which are much admired by many Westerners. All in all, Egypt ranks 19th on the list of global tourist destinations and number one among Middle Eastern and African countries. In 2008 it was visited by an estimated 12.8 million tourists. The country is especially popular among Russians, Britons and Germans. Another contender for parliament, the ultra-conservative Salafi Muslims` Al-Nour party, which gained one fifth of the votes in the first round, has said it is seeking to impose strict Islamic law in Egypt, which means the ban of alcohol and mixed bathing. Yasser Bourhami, an influential cleric among the hard-line Salafis, presented his idea of new tourism when giving an interview to a TV station."A five-star hotel with no alcohol, a beach for women separated from men in a bay where the two sides can enjoy a vacation for a week without sin," he said.The Egyptian tourism sector has faced serious challenges since the beginning of the year: first came the revolution, then the shark attacks in Sharm el-Sheikh. But with prospect of Islamist parties coming to power, it seems that the most severe obstacles might still be to come.
You can share this story on social media: