Shares of Russian metallurgy and electricity giants plummet on key index exit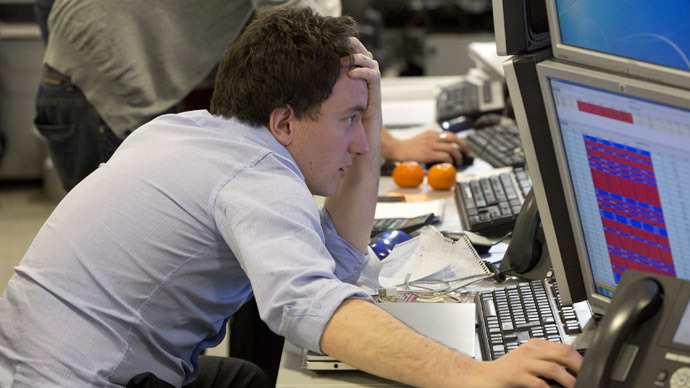 Russian metallurgy and electricity giants have seen their shares nosedive up to 10% after being kicked out of the exclusive MSCI index. Analysts say even more losses lay ahead for the companies.
Russia's metallurgy giant holdings Novolipetsk Steel Company (NLMK) and Mechel, as well as electricity major Russian Grids, lost more than $800 million of their value after Morgan Stanley Capital excluded them from its MSCI Russia index. The decision was part of a standard index revision, which usually occurs twice a year. "May revisions are more serious-investors are shaking up their portfolios," Nikolay Podlevskih from Zerich Capital Management told Gazeta.ru. The changes will become effective from June 3, the expert added.
The MSCI Russia index calculated by Morgan Stanley, embraces 27 Russian companies, where gas major Gazprom, Russia's biggest lender Sberbank and oil giant Lukoil dominate. An MSCI membership makes a company's shares easier to trade, thus increasing its attractiveness to investors and potential profits.
To be a member of an MSCI Russia club a company needs to meet certain requirements of market capitalization and the amount of outstanding shares available to the public for trade, or a so-called free-float.
NLMK was excluded from the club for low free-float volumes, with Russian Grids being ousted for its low market capitalization, analysts from Sberbank Investment Research explained.
VTB Capital analysts say the key losers - Novolipetsk Steel Company (NLMK), Russian steelmaker and miner Mechel, as well as electricity giant Russian Grids – are going to suffer even more.  After a shut – out from the prestigious index NLMK is set to see about $271 million outflow from its depositary receipts, with Mechel expected to have $145 million leaving the financial instrument, as VTB Capital analysts calculate.
Despite analyst's forecasts, Phosagro, a Russian fertilizer producer, wasn't accepted to the MSCI Russia club. The company sought acceptance and had placed an additional 8.9% of its shares shortly before the revision to increase its free-float and bolster its chances.
However, experts say there will be certain beneficiaries to the index revision, with Gazprom expected to enjoy another $737 million coming into its shares and Nornikel having a $124 million inflow.