Baosteel China might take $1.25bn blocking stake in Mechel Mining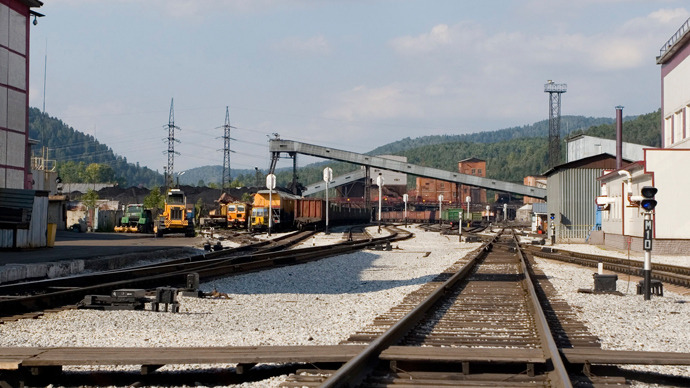 Russia's coal and steel group Mechel is reportedly in talks with China's Baoshan Iron and Steel (Baosteel) over selling off a quarter of the company's mining division valued at up to $1.25 billion.
According to a report in Vedomosti daily referring to an unnamed source, the entire unit may be valued at $5 billion while the blocking stake is reportedly worth $1.25 billion.
A Mechel spokesperson said the company is in talks with several potential investors, and did not either confirm or deny the report about talks with Baosteel.
The Chinese company is the country's biggest steelmaker by market value. No comment on the report has come from Baosteel.
Baosteel Group's interest in purchasing a stake in Mechel mining is understandable, the newspaper reports. In March, subsidiary Baosteel Resources which specialises in raw materials signed a memorandum for supplies of coking coal from Mechel's subsidiary Mechel Carbon. Mechel Carbon is due to supply Baosteel with 960,000 tonnes of coking coal annually which account for 8.3% of the total amount of the Russian coal company's sales in 2012. The price will be corrected monthly. Mechel then said that its Chinese partner wanted to diversify sources of supplies. 
The prospect of the deal with Baosteel is essential for Mechel. As of September 30, 2012, the company's total debt was $9.7 billion, while 43% of its shares were pledged to the banks. In order to service the debt the company had to cut investment and put non-core assets on the market.
An earlier statement by the Director General of Mechel Evgeny Mikhel said the company intended to sell the blocking stake in Mechel mining in Q1 of 2013 in order to speed up the development of the Elga coal deposit during the first half of this year.
Meanwhile Mechel has signed a loan agreement with Russia's VTB Bank to borrow 40 billion rubles. (about $ 1.3 billion), as reported in a corporate statement released Wednesday.
The loan will be fully utilized to refinance Mechel's current debt and is not expected to involve an increase in the loan portfolio. About $ 800 million of be used to repay short-term debt in 2013. The move aims at significantly improving the liquidity of the group and reduce refinancing risk over the next 12 months, the statement underlines.