Moody's downgrades three Scandinavian banks
Published time: 25 May, 2012 08:41
Edited time: 25 May, 2012 12:41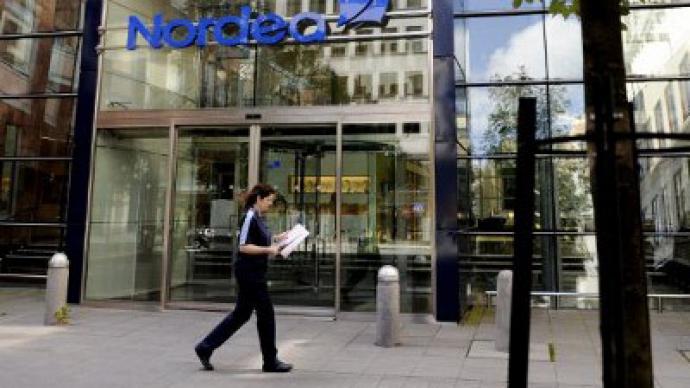 Something is rotten in the state of Sweden, as Moody's has downgraded the country's Nordea Bank and Svenska Handelsbanken, while Norway's DNB Bank has also seen its debt rating cut.
­Nordea's and Handelsbanken's ratings were cut one notch to Aa3 from Aa2, while DNB was downgraded to A1/C- from Aa3/ C due to its reliance on market funding and exposure to risky assets.
Moody's stressed that if the ongoing eurozone debt crisis deepens, Swedish banking will face higher risks because of its high reliance on wholesale funding and modest profitability due to price competition for retail loans. With low profit margins, Swedish banks would be challenged to rebuild capital in the event of unexpected losses, Moody's explained.
Meanwhile Moody's acknowledged "the relatively good capital markets access for most Swedish banks despite difficult market conditions in recent years". Moreover, Moody's pointed out "the Swedish economy has so far performed well compared with other European Union economies", though the country is highly dependent on export to the rest of EU.
However, Moody's confirmed its ratings for the two major Swedish banks SEB at A1 and for Swedbank at A2 with the outlook stable for these institutions.
European banking came very much under pressure this year as the debt crisis widens. In April, the IMF issued a report saying that the total assets of 58 largest EU banks are likely to be decreased by 7% ($2.6 trln) by the end of 2013. Earlier this month Moody's downgraded 16 Spanish banks as well as 26 Italian banks. In mid-February the US rating agency put 114 European banks under consideration: among these are the four major Swedish banks, formerly among the best-rated in Europe.