McDonald's goes big in Russia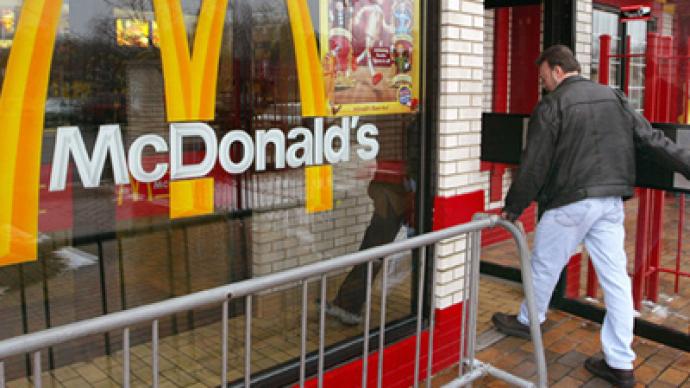 US fast food chain McDonald's is reportedly seeking to take a tighter grasp of the Russian market by beginning franchising in the country. It's all because the company is feeling the pressure from rivals Burger King and Wendy's, RBC daily says.
Franchising in Russia will mark a new type of business development for McDonald's, as during its 20 years in the country McDonald's have always chosen to work without intermediaries. All of its 314 restaurants across 85 Russian cities are operated by the company. Elsewhere, almost 85% of McDonald's global business is franchised – a business model that allows an independent operator to develop the existing brand in a given country following a prescribed model.McDonald's may choose franchising as the fastest way to expand, Ian Nikolaev, consumer goods analyst at Aton, explained Business RT."McDonald's is primarily interesting in sustaining the same pace of growth. The fast food chain already has a lot of restaurants in Russia, it needs to open a lot more in real terms to keep growing at the same rate,"he said.Other fast-food operators – Burger King and Wendy's – have been growing strongly through franchising since they came to Russia a couple of years ago. And their expansion plans are big as well. Venrus restaurant group, a franchisee for Wendy's in Russia, plan to spend more than $130mln to open up around 180 new restaurants across Russia within the coming decade. Also, Russia's businessmen have become much more disciplined than 5 years ago and the commercial real estate market is now much better developed. This makes handing business development over to a Russian partner safer, Nikolaev added."Now when there are enough commercial real estate developers in Russia, there's no need to come to the country itself and "do construction," he said. Russia's Siberia could become the first franchising area for McDonald's, with 4 new fast-food restaurants possibly to be opened in the western part of the region- in the city of Tomsk. Each restaurant could cost around $4-$5mln, with some more $1.2mln necessary for information systems.McDonald's Russia couldn't provide any information to Business RT by the time of the article's publication.
You can share this story on social media: