Wendy's opens up to Russia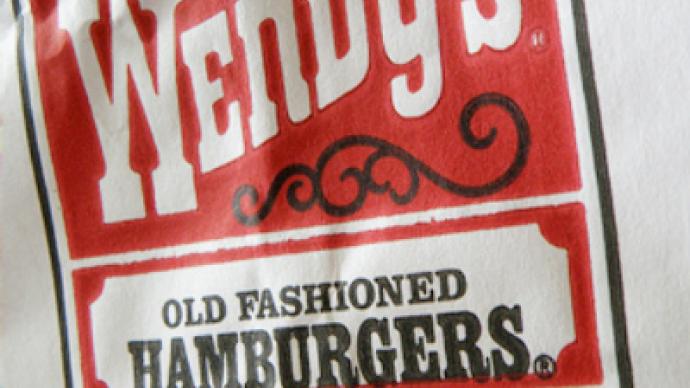 The Wendy's/Arby's Group, America's third largest fast service restaurant chain, is opening in Russia.
Wendy's/Arby's international signed an agreement with Wenrus Restaurant Group Limited (WRG), an affiliate of Food Service Capital, on August 10, to launch a chain of dual branded restaurants starting in Moscow.
Andrew G. Skehan Senior Vice President Wendy's/Arby's Group nominated the Russian market as having great potential for the Group, which has more than 10, 000 restaurants in the U.S. and 24 countries worldwide, noting that he saw the market as underpenetrated by major global restaurant chains.
"We are inspired to expand and renovate the Russian dining market with our awarded experienced concept of the quick-service restaurant. We believe it is a right time to bring forward an improved service and quality food to meet the needs of the Russian customer and flourish away all the fast food stereotypes."
Headquartered in Moscow, WRG is affiliated with Food Services Capital, which currently operates 28 restaurants, including Goodman steak houses, in Moscow, Novosibirsk, Kiev and London
Alexandr Kovaler said that outstanding experience and respected status of Wendy's/Arbys internationally will help to attract Russian consumers and rapidly establish a niche in the Russian market.
"We are delighted to be associated with two high-quality, international brands with an outstanding array of signature menu items that will help differentiate our business from other restaurant chains in Russia"
Under the agreement signed on Tuesday 180 dual-branded Wendy's and Arby's restaurants over the next 10 years. WRG Chairman and CEO Alexandr Kovaler says the start will be in Moscow where there will be at least 8 restaurants opened within the next two years.
"We are planning to open over 8 restaurants in Moscow in the short term during 2011-2012. Our general plan is to come up with 120 restaurants in Moscow and the regions, and a further 60 restaurants under the sub-franchising agreement with regional partners."
Mikhail Zelman, CEO of Food Services Capital said that the inclusion of the quick service concept into the range of restaurants supported by Food Services made it an exciting time for the industry in Russia and the company in particular.
"The Food Services Capital is one of the largest players in Russia's hospitality industry which operates in the sector of Casual Dinning. It is a great opportunity for our company to develop in a new direction, particularly quick-service dining"
Zelman added that the company is planning on investing $100 million which will be raised from the company shareholders and long term loans.
"We are planning the to invest over $100 million into the project during next 10 years, approximately $40millions will be invested during the next 5 years with the help of the shareholders and credit loans."
The companies aim to have a presence in markets across Russia including developing regions, and to establish new locations for quick-service dining. Zelman says that the Russian dining market is not yet fully settled and quality food service is largely underappreciated.
"I have been examining and investigating the dining market in Russia and the customer preferences and realized that unfortunately, the tradition and understanding of the outside dining is absolutely false or misunderstood because of the lack of high-quality quick-service and food"
Wendy's/Arby's Group and Food service will be looking to capitalize on the maturation of Russians dining preferences, and make quality fast food available as widely as possible.
"We professionally suit any taste – that's the motto of our 2,000 stuff team. Our innovative idea and development strategy rely on extensive changes on the way people perceive fast food dining and provide them with quality quick served meals everywhere on their way, on the routes at train stations, shopping centers and parks"

Business RT: Elena Lokteva

You can share this story on social media: