Market Buzz: China tests markets
Published time: 27 Aug, 2012 05:39
Edited time: 27 Aug, 2012 09:39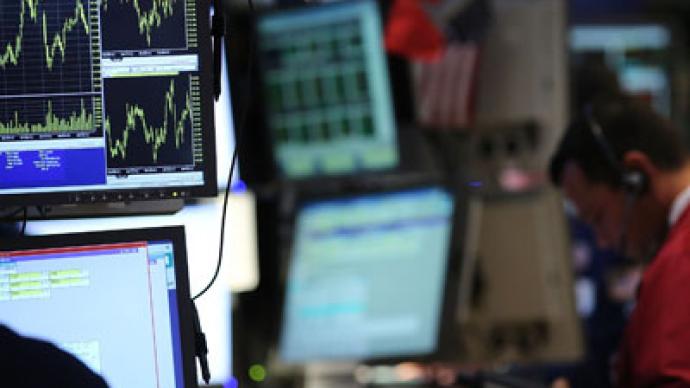 Russian stocks are likely to open higher supported by growing oil prices, though weaker data from China could weigh down the indices.
­Russian equities traded mostly flat Friday as investors avoided significant steps ahead of the comments from US Federal Reserve and the European Central Bank. The MICEX finished flat and the RTS declined 0.45%.

European stocks closed in the black Friday, amid renewed hopes on the third round of monetary easing in the US. The Stoxx Europe 600 rose 0.1% after trading lower most of the day. Germany's DAX 30 gained 0.3% and the French CAC 40 saw no movement.
US stocks rallied Friday after Federal Reserve chief Ben Bernanke said the US central bank could make more steps, if needed, to stimulate the economy. The government data showing orders for US-made durable goods rose 4.2% in July also supported the indices. The Dow Jones rose 0.8%, while the S&P 500 gained 0.7% and the Nasdaq climbed 0.5%.
Asian shares traded mixed Monday with data showing a decline in profit from China's major industrial enterprises for July. The Shanghai Composite fell 1.3% after closing at its lowest level since March 2009 on Friday, while Hong Kong's Hang Seng lost 0.2%. Japan's Nikkei climbed 0.5%, and Australia's S&P/ASX 200 advanced 0.1%. The South Korean Kospi added 0.1% as Samsung Electronics tumbled after the Apple Inc. patent verdict.