Market Buzz: Pessimism returns
Published time: 24 Aug, 2012 05:29
Edited time: 24 Aug, 2012 09:29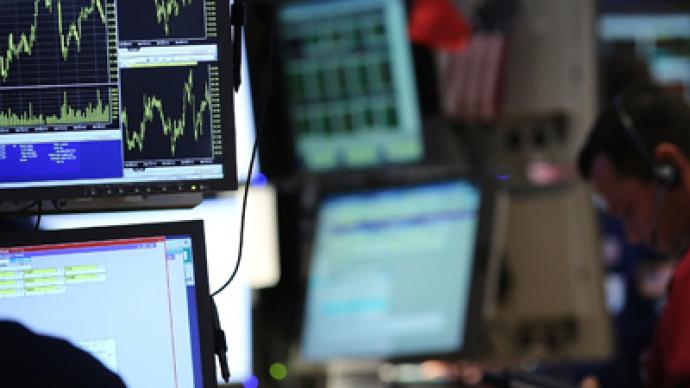 Russian stocks are likely to open lower on Friday reflecting renewed concerns on the eurozone's fiscal health and fading hopes on a new round of stimulus in the US.
­Russian markets rose on Thursday, despite negative news from Europe and the US. The MICEX added 0.5% and the RTS put on 1%.
European stocks closed on a negative territory Thursday amid comments on Greece from German Finance Minister Wolfgang Schaeuble, who said neither more money nor more time would help Greece overcome its problems. Besides that the data from Markit research showed that the eurozone's business activity index, or PMI, contracted for the seventh month in a row.

The Stoxx Europe 600 lost 0.6%. Germany's DAX 30 shed 1% and the French CAC 40 slipped 0.8%.
US stocks headed south Thursday after a Federal Reserve senior official voiced against another round of stimulus, pouring cold water on investor expectations. The Dow Jones fell 0.9%, the S&P 500 dropped 0.8% and the Nasdaq slipped 0.7%.
Asian stocks declined Friday, as investors became concerned about the health of the global economy and prospects for central-bank action. Japan's Nikkei and South Korea's Kospi lost 1.2% and Australia's S&P/ASX 200 lost 0.9%. Hong Kong's Hang Seng dropped 1.1% while the Shanghai slipped 0.7%.