Market Watch November 28: Feeling for the bottom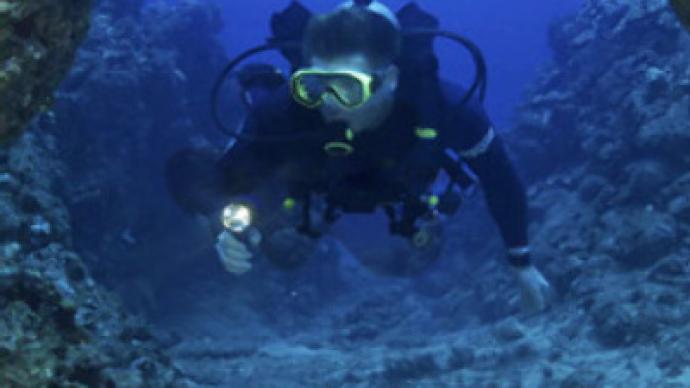 A light days trade in the absence of a pointer from Wall Street, with easing crude and metals, saw the RTS and Micex both ease lower, without too much to catch the eye apart from strong outings by Wimm Bill Dann, Uralkali and Acron.
With the Thanksgiving holiday depriving Asian investors of a lead from the U.S. light trade saw the Nikkei and Hang Seng post gains. Tokyo rose 1.66% with shipping stocks gaining in the afterglow of Chinese rate cut earlier in the week, and the China rate cut effect was stronger still in Hong Kong, which added 2.48%, with Sydney adding more than 4% as miners and financials stocks pushed higher.
Russia opened lower on the back of slightly weaker crude prices with Brent and Nymex Light Sweet futures. With Europe taking a generally tentative approach to things and only a half days trade in the U.S. it was a remarkably sedate day in Moscow with the main news stemming from the further depreciation in the Rouble and the rise in the central Bank of Russia's refinancing rate to 13%. At the close of Friday trade the RTS was 2.37% lower, with the Micex down 0.87% at 611.32.
Oil fell on speculation that OPEC would wait until November to unveil any further production cuts, to see Brent spot and Nymex futures within a couple of dollars of one another in the $52-$54 BBL range. That saw very little movement for Russian energy plays with small gains for Lukoil (up 1.06% on the Micex at close) and Ritek (up 0.4%) offset by similarly smalls falls for Surgutneftegaz (down 1.79%), GazpromNeft (down 0.12%), and Rosneft (down 0.7%). Gazprom (up 0.55%), and Novatek (up 2.58%), had a mildly positive time of things amongst the gas producers.
A Number of commodity prices were down in European trade, with the U.S. dollar gaining against the Euro. That saw minor downside for Norilsk Nickel (down 0.17%), Severstal (down 0.67%) and Raspadskaya (down 0.68%). Polyus Gold (down 4.72%) once again moved in the opposite direction to the precious metal it produces. Polymetal (up 2.57%) got some traction on the session, with Uralkali (up 26.17%) getting to put some of its recent share price horrors behind, as did Acron (up 9.4%), with grain producer, Razgulay (up 3.4%) seeing some upside as well.
The decision by the Central Bank of Russia to up its refinancing rate to 13%, in part to stem the continuing capital outflow from Russia, saw Sberbank (down 5.41%), VTB (down 2.48%), and Bank Vozrozhdenie (down 1.31%) lower, with Bank Moskvy (up 0.41%) and Rosbank (up 0.48%) holding their own.
A little more positive was the mood in the retail and consumer goods world with retailers Sedmoi Kontinent (up 2.43%) and Magnit (up 2.12%), as was Pharmacy chain 36.6 (up 0.8%). Lebedyansky (up 3.52%) also saw some upside, while something in the juice was stronger over at Wimm Bill Dann (up 11.53%), but Kalina (down 7.21%) will need to use some of their own products to find the day at all beautiful.
CenterTelecom (up 9.46%) managed to get a boost from the days trade, while counterparts Volga Telecom (down 1.1%), Dalsvyaz (up 0.87%), and Southern Telecom (down 0.01%) all ended up pretty much back where they started. Also up were automakers Sollers (up 1.7%), Avtovaz (up 4.14%), Kamaz, (up 6.02%). RusHydro (down 15.02%) failed to generate enthusiasm and IT service provider Armada (down 1.58%) found its buy screen frozen, but property developer PIK Group (up 21.61%) built a further strong gain into its recent roller coaster, with rival LSR Group down 10.97%.
Elsewhere in Europe, London saw the FTSE 100 add 1.64% with Resources stocks well down, while the Dax ended up almost back at the starting mark with a 0.09% gain but financials doing better, and Paris saw a marginal 0.38% gain with insurers seeing some upside.
Across the Atlantic the day was notable not for the half day on Wall Street, which saw the Dow add 1.17% and the Nasdaq 0.23% in desultory trade, but for 'Black Friday.' Unlike other days which get the 'Black' moniker attached to them, in this case the black stands for something which should be positive. It refers to the colour of the ink (or at least what should be the colour) for the entries in merchants trade books for this particular day of the year. For if any day is certain to see any decent retailer in the black it is certainly the first day of the Christmas shopping season. Given the somewhat disastrous year for equities all around the world, investors everywhere have a fair bit riding on this particular Christmas shopping season holding up.
All percentage gains or losses refer to the closing prices on the Micex
West Siberian Resources posts 3Q 2008 Net profit of $131.6 million
Comstar-UTS posts 3Q 2008 Net Profit of $36.45 million
You can share this story on social media: