Manufacturing downturn deepens in November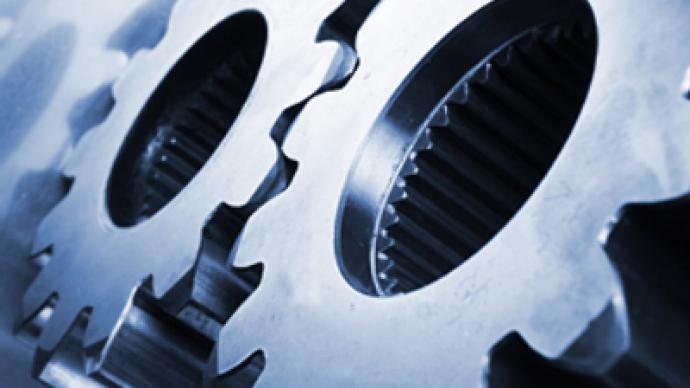 Russian manufacturing contracted further in November, undermining economic recovery prospects amidst sagging demand, according to VTB Capital's Purchasing Managers Index.
Based on a survey of 300 leading purchasing executives, the survey appeared to show a rebound in manufacturing in September when it rose above 50 for the first time in 14 months. But since then it came in at 49.6 in October with November showing 49.1.
VTB Capital says the fall 'primarily reflected slower output growth and falling new orders,' with incoming new orders falling for the first time since June, indicating faltering underlying demand. The survey also indicated rising input prices for Russian manufacturing, and a decline in employment in the manufacturing sector in November which has extended since May 2008.
VTB Capital economist, Dmitri Fedotkin, also noted the impact of weak demand in EU markets and the rebounding Rouble on the manufacturing sector.
"The Russian Manufacturing PMI declined further to 49.1 in November (from 49.6 in October) as the new orders index and the new export orders index in particular fell below the 50 no-change level (posting 49.7 and 46.9, respectively). The weakness in the latter was driven by weak demand from EU countries, also likely highlighting the decrease in domestic producers' competitiveness arising from the recent RUB appreciation. At the same time, according to the companies surveyed, RUB appreciation helped to contain inflationary pressures: while the input prices index still pointed to growth, it fell to a three-month low, resulting in similar dynamics for the output prices index. On a positive note, the rate of job shedding stabilised in November, with the employment index staying little changed at 47.5."