Sukhoi display in Paris to see Russian aviation manufacturing carve global niche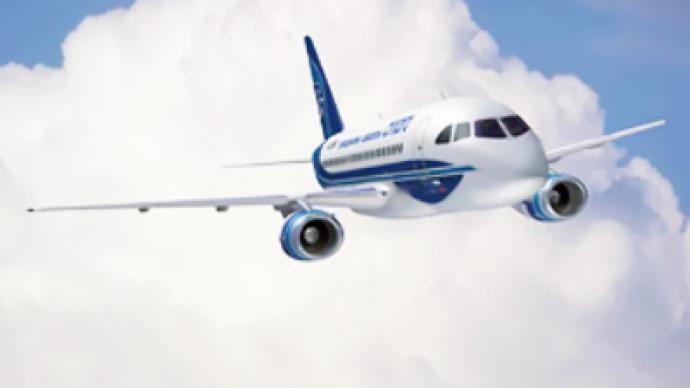 The world's two leading aircraft builders were joined by a third this week at the Paris airshow, as Russia's Sukhoi unveiled its new SuperJet 100 to public eyes.
Business RT asked the President of Boeing CIS, Sergey Kravchenko, what he thinks of the plane, and of Russia's prospects of carving out a niche in global aviation.
SK: "Russia does have a good strategy, you know. The first step they already made. They consolidated all the former soviet design bureaus, and they now try to revive manufacturing. The second thing is the product strategy, and the airplane that is behind me, the Sukhoi Superjet 100, is a very good example of the right approach to the product strategy, because this is the niche where Russians can build an airplane that will not directly compete with Boeing and Airbus. And Russia does need hundreds of these airplanes to replace old Tupolev 134's and Yak 42's. Now, time will show if Russia will really meet the expectations of the world airlines, on quality, on efficiency, and on all these things that make Boeing to be Boeing and Airbus to be Airbus."
RT: Boeing says Russia can become the number 3 producer of civilian aircraft in the world. What does it need to do to achieve that?
SK: " Well actually that was the question answered by my Chairman and CEO, Mr McNerney. The answer was that, from Mr McNerney's point of view, and I totally agree with this, Russia does have a chance, as well as China and Japan. Time will show who from these 3 main possible future OAM's will make it. Its up to Russia to prove that they can do it. Now what Russia does have is a great heritage, great engineering and research culture in aerospace. China does have a huge market and Japan has a lot of experience as a supplier and also a lot of ambition. So between the 3 countries I think there will be a major race for the third place. Also my Chairman said that he will not exclude down the road that Brazil and Canada will have a role too."
You can share this story on social media: