Lloyds Banking to pay record £28 mn for promoting mis-selling
Published time: 11 Dec, 2013 14:33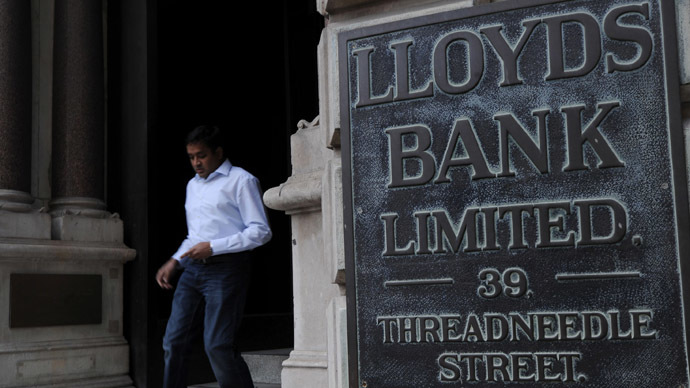 Lloyds Banking group has been hit with a record £28 million retail fine for pressurizing staff between 2010 and 2012 to meet sales targets regardless of customer needs. Some employees even bought the products themselves to avoid dismissal.
The Financial Conduct Authority (FCA) said sales staff across Lloyds, Bank of Scotland and Halifax were pressed to focus on a certain volume of products they needed to sell, rather than on the customers' real needs, the Telegraph reports.
The worst case included "evidence that one Lloyds staff member sold protection products to himself, his wife and a colleague to prevent himself from being demoted," the FCA said.
The so-called incentive plan by Lloyds included a 23 percent salary cut for a mid-level adviser who didn't hit 90 percent of his sales target over nine months. The FCA said such plans created a culture of "mis-selling" between 2010 and 2012.
Since Lloyds settled with the regulator at an early stage it got a 20 percent discount, otherwise the fine would have been at £35 million, the FCA said.
"Customers have a right to expect better from our leading financial institutions and we expect firms to put customers first – but firms will never be able to do this if they incentivize their staff to do the opposite," commented Tracey McDermott, FCA enforcement director.