IMF to cut global growth outlook - Lagarde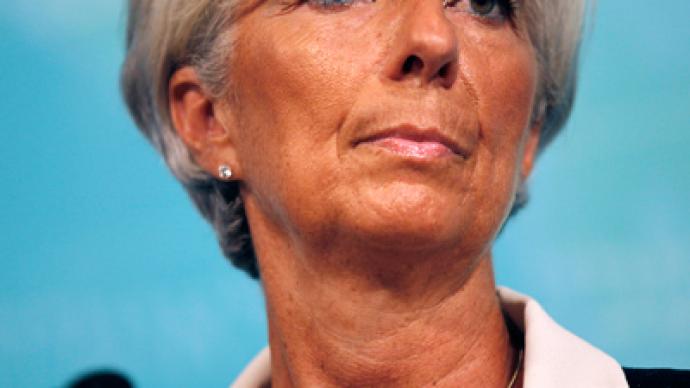 The International Monetary Fund is going to cut its outlook for global growth this year from 3.5%, amid the slowdown in major economies such as Europe, the U.S., Brazil, India and China, IMF chief Christine Lagarde said.
­"The global growth outlook will be somewhat less than we anticipated just three months ago," Lagarde pointed out during the address in Tokyo. "Many indicators of economic activity – investment, employment, and manufacturing – have deteriorated. And not just in Europe or the United States."
The emerging economies such as Brazil, China and India are showing signs of slowdown as well, Lagarde explained. Those countries along with Russia, known as BRICS, account for about 20% of the global economy, according to IMF data.
The IMF will publish the revised global growth outlook by July 16, she added. In April the IMF revised upward its global growth forecast for this year to 3.5% from 3.3% in January, and to 4.1% for 2013 from 3.9% previously.
The comments by Lagarde came after the European Central Bank and China's Central Bank cut their interest rates, while the Bank of England announced a new round of quantitative easing amid growing concern over a chilling of the world economy.
During her speech in Tokyo Lagarde also pressed for fiscal union in Europe to bring European countries closer. "They [EU nations] need to move towards fiscal union as well," Lagarde said. "But they're heading in a new direction together and that's a clear sign that things are changing."
Last week EU leaders agreed at a summit to establish a single supervisor for eurozone banks, which would allow the rescue funds to invest directly into the lenders, bypassing governments.