IMF's firewall to get a boost
Published time: 18 Jun, 2012 13:58
Edited time: 18 Jun, 2012 17:58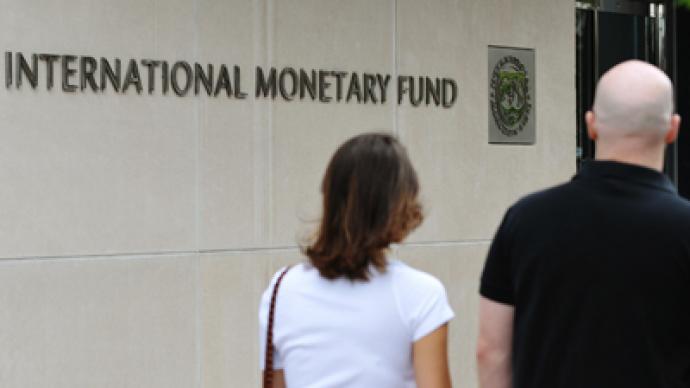 After months of searching for cash, the IMF looks set to secure a vital injection for crisis prevention after China said that big emerging economies would chip in.
A day before the Group of 20 powers open crucial talks on the euro zone crisis, Chinese vice Finance Minister Zhu Guangyao said that the IMF would get the balance it needs to reach the $430 billion it tentatively announced in April.
Major European and Asian governments have already pledged around $340 billion to the bailout fund, and Zhu said: "China is confident that the IMF will realise its $430 billion, and China will pitch in." 
"During the Los Cabos summit a specific amount will be announced," he told reporters ahead of the G20 summit in the Mexican resort.
The financial helping hand has come right on time – more IMF funds may be needed to help countries subject to financial contagion, with Greece topping the list lining up for bailout money.
IMF has clearly indicated that after the loss of the Syriza party in Greece, it will set about a renegotiation of Greece's 130 billion euros ($165 billion) bailout program. The IMF's Managing Director Christine Lagarde should have more faith in Greece now that the new pro-austerity government plans to rein in Greece's expenditure.
"We take note of the election results in Greece and stand ready to engage with the new government on the way forward to help Greece achieve its objective of restoring financial stability, economic growth and jobs," the IMF said. 
However, if China provides financial support, it may ask for more voting rights.
Zhu said the BRICS group of Brazil, Russia, India, China and South Africa would meet on Monday ahead of the start of the summit.
Zhu has also repeated what Beijing has said before, that the Europeans have the resources and ability to deal with their problems themselves.
Last year the IMF said it needed more money to strengthen its "firewall", however by this April the IMF had pulled in just $340 billion in firm commitments.
The euro area promised $200 billion, Japan $60 billion; Britain, South Korea and Saudi Arabia each pledged $15 billion; and smaller amounts were offered by other European governments and Singapore.

But with the US adamantly refusing to take part, citing domestic political and financial difficulties and Canada staying aside, saying it will rather use the funds for the country's own good rather than help out others, figure was far lower than the $500 billion the IMF had been hoping for.
The BRICS were holding back on their commitments to bring cash saying the funds will be granted if they receive more say in the organization.