IMF needs less money to fight crisis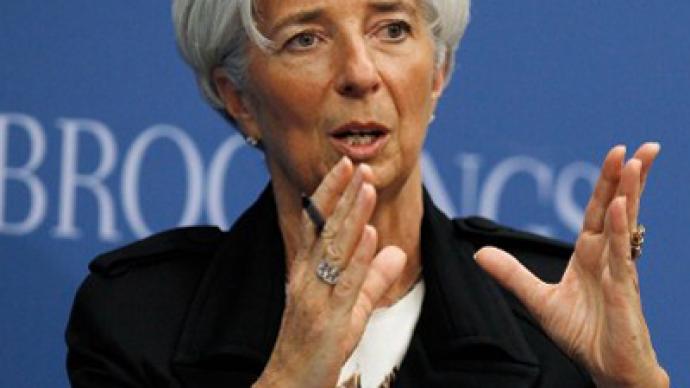 Give us more money to fight the crisis has been IMF's mantra for the last year, now it's head Christine Lagarde says the fund may not need much more.
"The needs now may not be quite as large as we had estimated earlier this year,"she said during an Address at the Brookings Institution. "Some of the dramas we envisioned in 2011 and the very beginning of 2012 not only have not materialized but some good news has actually restored a little bit of confidence."In January, the IMF chief called nations to boost the international loan fund by $500 billion in order to create a $1 trillion firewall against the crisis. Lagarde explained the IMF was reassessing risks to the global economy as anti-crisis measures in Europe eased concerns, but risks of further "financial stresses" remain high. "Let us make no mistake: the risks and the needs are still sizeable," she warned.The IMF chief also urged to take advantage from the current "fragile recovery" and to go ahead with measures to secure global growth financial stability.Though the Europeans are able to solve their problems by themselves for the moment, there are many countries around the world like those in the Middle East and Africa that face difficulties and need the IMF's help, Lagarde pointed out.But this doesn't mean the fund will curb its money hunting and Lagarde called on the nations to contribute to the international rescue fund. "The IMF can help. But to be as effective as possible, we need to increase our resources," she stressed.  
You can share this story on social media: