Europe sets October for Greek debt decision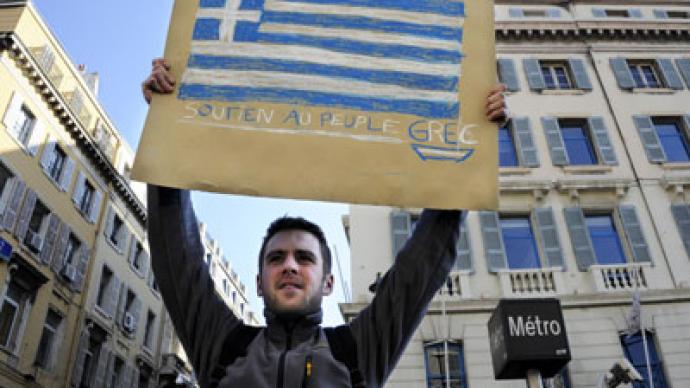 German and French leaders are waiting for the Troika report on Greece's finances before they decide on granting the concessions sought by the Greek government. They have offered Greece a ray of hope stressing they want it to stay in the euro.
The European Commission, IMF and the European Central Bank – the so-called Troika – are examining the Greek economic situation and preparing a report due by October. A positive report is essential for Greece, not only to get an extension to the aid program, but also to secure the next 31.5 billion euro portion of the 130-billion-euro bailout from the EU and the IMF. If the country fails to convince the troika that reforms are underway, the government could be out of money in September. Last week Greek PM Antonio Samaras met German Chancellor Angela Merkel, French President Francois Hollande and Eurogroup chief Jean-Claude Juncker to stress that his country is sticking to its commitments to the EU and IMF aid program. Samaras tried hard to regain the trust of the EU authorities as well as investors in order to get a two-year extension for the aid program which includes unpopular cuts in public spending."Some continue to speculate against Greece… saying that Greece won't pull through, that it can't stay in the euro zone," Samaras said. "I'm here today to say that it will pull through — it will stay in the euro zone."But Merkel as well as Hollande haven't offered Greece any immediate relief from its current painful austerity policies, but stressed they want the country to stay in the euro. "For me, the question should no longer be asked: Greece is in the eurozone," Hollande said after meeting Prime Minister Samaras in Paris.Merkel said that she wanted Greece to stay in the eurozone and stressed that "we are in a very decisive phase in fighting the European debt crisis." Foreign Minister Guido Westerwelle urged to stop the "bullying" of Greece after Alexander Dobrindt, a leader of Merkel's Christian Social Union, said he expected Greece to give up the euro in 2013.While waiting for the report from the Troika, the finance ministries of Germany and France are going to a working group to prepare joint proposals on fiscal and banking union and other issues to curb the euro crisis. "We will start in the next days and weeks a working group between our ministries to prepare forthcoming decisions in bilateral cooperation," German Finance Minister Wolfgang Schaeuble revealed Monday.
You can share this story on social media: