Greece doesn't need extra money, but more time for cuts - PM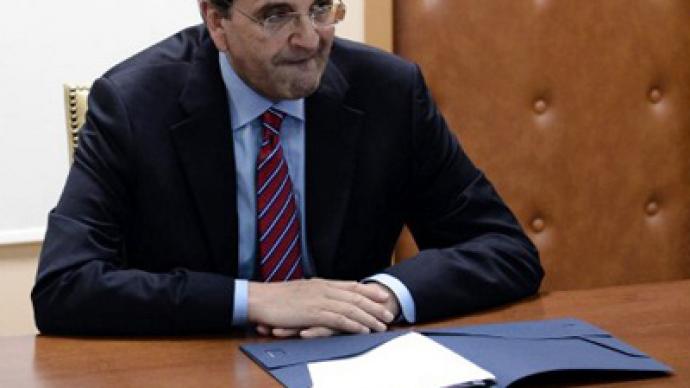 Athens does not want more money from creditors, but more time to implement tough spending cuts and reforms, Greece's Prime Minister Antonis Samaras said ahead of visit to Germany.
"We are not asking for extra money," Samaras was quoted as telling Germany's daily Bild. "We stand by our commitments and the implementation of all the requirements. But we must encourage growth, because that reduces the financing gaps."The PM's comment came ahead of his meeting with German Chancellor Angela Merkel and French President François Hollande later this week. Samaras is trying to ensure a two-year extension of financial aid by convincing his counterparts that Greece is committed to the reforms."All we want is a little 'air to breathe' to get the economy going and increase state income," Samaras stressed "More time does not automatically mean more money." Greece set a precedent of concession as it secured lower interest rates and longer maturities on bilateral loans for the first bailout. But now many European politicians seem reluctant to provide any adjustments to Greece at least until the Eurogroup issues a report on the real state of Greek finances in September, experts say."Greece managed to provide payments in August, but it doesn't mean it would further maintain payments schedule as the country doesn't have its own financial resources," says Anna Bodrova, analyst at Investcafe. Moreover, some German politicians such as Bavarian State Finance Minister Markus Soeder are openly calling Greece to give up the euro this year. In response Samaras as well as Greek Finance Minister Yannis Stournaras insisted that Greece must remain in the euro and ruled out a return to its former currency, the drachma. That would bring five more years of recession and push unemployment above 40%, according to Samaras.
Economist Yanis Varoufakis believes that the situation is no longer in Greece's hands.
"Greece is in a vicious downward spiral, the economy is imploding and collapsing very fast," he told RT.
"It's completely up to the eurozone to decide whether it wants to give Greece an opportunity to stay afloat in the eurozone or whether it wants to push the Greek economy and society to a situation where they would simply put their arms up in the air and surrender and leave the euro."