Greece fails to meet deficit targets, while Spain considers a bailout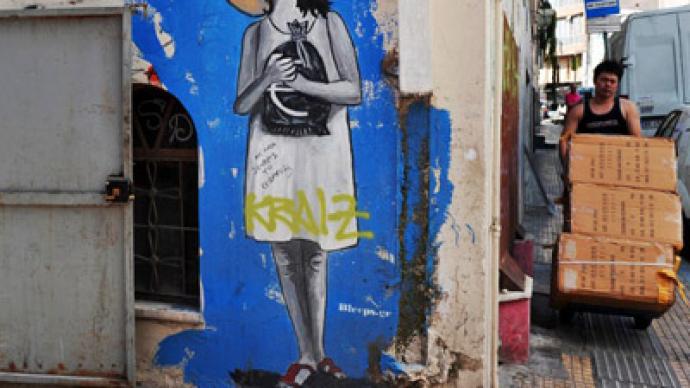 As the troika examines Greek finances Athens has admitted it will slightly overshoot its deficit targets this year due to the deeper recession.
"We will have a (primary) deficit equal to that which has been budgeted in nominal terms. As a ratio to gross domestic product, it will be a bit higher because of the recession," Greek Finance Minister Yannis Stournaras said.He explained this year's primary deficit – the gap between government spending and expenditures before taking into account interest payments on the debt – would be 1.5% of GDP, compared to a target of 1%. However, Stournaras stressed that Greece's economy has begun seeing effects of successive reform and painful austerity measures. He also pledged to speed up delayed privatizations.Stournaras's comments come at a time when inspectors from the European Commission, the International Monetary Fund and the European Central Bank, the so called troika, are finalizing their report on Greek finances. A positive report is essential for Greece to secure the next 31.5 billion euro portion of the 130 billion euro bailout from the EU and the IMF. If the country fails to convince the troika that reforms are underway, the government could be out of money in September.Meanwhile EU diplomats have speculated Spain will be the next country to ask for international financial help. They say Madrid could apply for a bailout at a meeting of euro zone finance ministers on October 8. Meanwhile Deputy Prime Minister Soraya Saenz de Santamaria said Spain will consider seeking a bailout if the conditions imposed are acceptable."If we manage to bring those borrowing costs down to acceptable levels and that doesn't imply an intolerable sacrifice for Spaniards, we will have to analyze it," Saenz said in an interview with Telecinco. He added the country should bring the borrowing costs down with reforms and "without new sacrifices" .Madrid is going to reveal its new reform program along with the 2013 budget on September 28, the day the results of a final stress test of the country's banking sector will be issued. The country's government also pledged to set clear deadlines for structural reforms last week.Meanwhile Spanish borrowing costs have fallen sharply since the ECB said it was ready to buy Spanish bonds, although the timeline hasn't been set yet. However, north European countries led by Germany have already signaled that any aid for debt-troubled eurozone countries would come with tougher conditions.
You can share this story on social media: