Greece gets silver lining to budget plans for coming years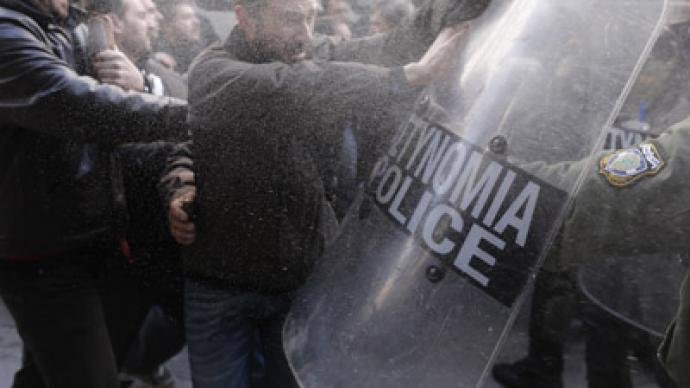 The Greek Finance Ministry says this year's budget deficit will be lower than expected, and in 2014 Greece even plans to have a surplus.
If everything goes as planned with the revised fiscal plan which the government submitted to parliament on Friday the budget deficit in 2013 would be 4.3% of GDP instead of the previously expected 5.5%.  In 2014 the country expects to return to growth, after six years of recession, expanding by 0.2 percent. The growth is likely to accelerate to 2.5 percent in 2015 and 3.5 percent in 2016, however, the figures for 2016 are smaller than agreed with its lenders.At the end of last year the Greek government approved a tough budget for 2013 to persuade its international lenders to continue pumping cash into the ill economy. The only way to get the next bailout loan was to make the country's debt sustainable, which meant more social spending cuts.In January the IMF said that unless Greece steps up privatization and fights tax evasion it would order more austerity, although Prime Minister Antonis Samaras last month vowed that wouldn't occur once the Parliament approved a $17.45 billion spending cut and tax hike plan.Last December EU finance ministers approved a €34 billion loan for Greece, as a part of the overall financing package agreed between Athens, the EU and the International Monetary Fund (IMF) last summer. The loan will allow crisis-ridden Greece to pay off its foreign debts. Later in January the IMF approved another € 3.24 billion tranche for Greece, saying that in 2013 the country may need €10 billion more. Greece has been surviving on international bailouts since 2010. In January pensioners and civil servants experienced their first real wage cuts on top of ever-growing taxes and utility prices, which triggered another wave of protests.
You can share this story on social media: