European creditors ready to 'consider reduction of Greece's debt' by 2016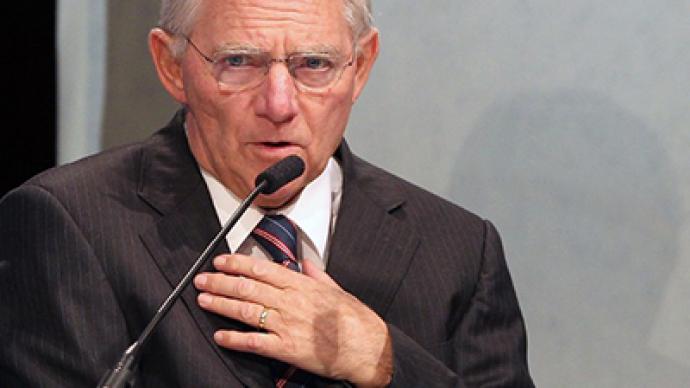 European creditors could consider a further reduction of Greece's debt if the country manages to achieve a significant primary surplus by 2016, German Finance Minister Wolfgang Schaeuble announced.
"When Greece has achieved, or is about to achieve, a primary surplus and fulfilled all of its conditions, we will, if need be, consider further measures for the reduction of the total debt," he told journalists after the eurozone finance ministers meeting that ended early on Tuesday.
The comment signals further softening of Germany's stance on Greek debt. Ahead of Monday's Eurogroup meeting, Schaeuble opposed a write down of Greek debt at this stage when the country still gets new loans.
"You cannot guarantee something if you're cutting debt at the same time," he said
Meanwhile, Greece is forecast to have a primary surplus of 4.5% of GDP in 2016.This year the country faces a 6.5% deficit.
Earlier that day the European Commission and the IMF announced they will provide Athens with 43.7bn euro from December 13 to March 2013. Greek PM Antonis Samaras hailed the decision. "Everything has gone well," Samaras told reporters. "All Greeks have fought (for this decision) and tomorrow is a new day for every Greek person," he added.
To secure the new tranche the Greek parliament adopted a budget for 2013 that involves 9.4bln euros of spending cuts.
After 13-hour talks, Greece's international lenders agreed to cut Greece's debt by 40bn euro, reducing it to 124% of GDP by 2020 from around 190% next year. The original target had been 120 per cent of GDP by 2020 and 110% of GDP by 2022.