EU again delays Greek bailout loan tranche
Published time: 21 Nov, 2012 07:34
Edited time: 21 Nov, 2012 16:53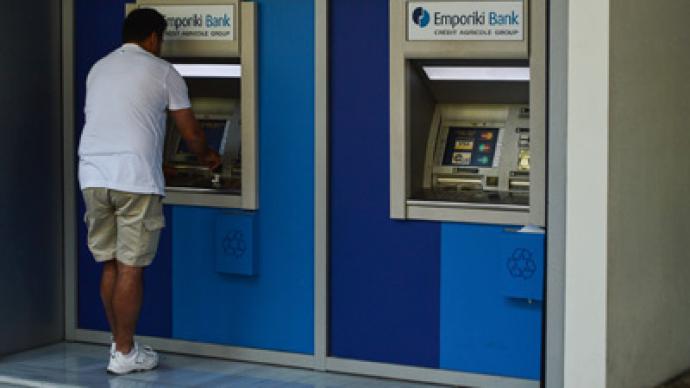 Eurozone finance ministers have failed to reach a deal to loan Greece another bailout tranche of 31.5 billion euro in financial aid.
­After 12 hours of heated debate beginning on Tuesday with the International Monetary Fund over how to reduce Greece's public debt, EU finance ministers said they needed more time for "further technical work on some elements of this package." Eurogroup chair Jean-Claude Juncker said that EU officials will talk again next Monday.

"We have a series of options on the table on how to close the financing gap," German Finance Minister Wolfgang Schaeuble told journalists. "We discussed the issue very intensively, but since the questions are so complicated we didn't come to a final agreement."

Greece's international creditors remain divided on how to handle the country's public debt, which is forecasted to rise to 189% of GDP by the end of the year. The eurozone ministers urged that Greece be given an additional two years to implement reforms to bring its debt to 120% of GDP, extending the deadline to 2022. The IMF has opposed the proposal.
Last week, Greece again managed to escape technical default when it repaid a 5-billion-euro treasury bill maturing Friday. Earlier, the Greek parliament adopted a budget for 2013 that involves 9.4 billion euro in spending cuts. The cuts will occur mainly in state wages, pensions and benefits, all of which have already been significantly reduced over the past two years.
Greece laid off hundreds of people over the last few days, leading to demonstrations across the country. POE-OTA, a union of local council workers, has begun a nationwide mobilization to stop the layoffs. Union members have occupied dozens of town halls around the country to prevent officials from beginning the layoff process.
The single currency fell 0.6% against the US dollar in early trading on Wednesday to hit a low of $1.2737, but later rebounded to trade 0.15% lower by $1.2805.