Google: Boosting arsenal amid rivalry abuse charges
Published time: 23 May, 2012 09:23
Edited time: 23 May, 2012 13:23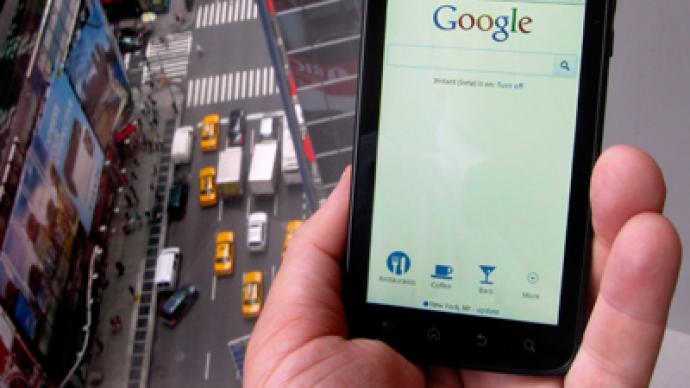 Google has completed its $12.5 bln takeover of Motorola Mobility, appointing a new CEO as it's been put on the defensive by a European antitrust probe seeking to find out whether the company abused its online dominance.
Dennis Woodside, formerly president of Google's Americas region and Motorola's new CEO will face a challenging task to revive the phone maker's business.
The world's most popular search engine is not new to mobile business thanks to its Android software, the top rival to Apple and its iPhones.
The much-anticipated acquisition is Google's largest ever, with the company hoping Motorola's arsenal of 17,000 cellphone patents will help it defend Android phones against lawsuits by Apple, which accuses them of copying iPhone features.
Google has also been in focus with another rivalry-related battle. The top European antitrust official says that a probe has found Google may have abused its online dominance to clamp down on competition. He offered the company a chance to settle the allegations to avoid formal charges.
European antitrust chief Joaquin Almunia said that in the investigation, which followed complaints from Google's rivals, including Microsoft, the EU had pinpointed four areas of concern focusing on how the internet giant deals with its search results, how content is used, how advertising is run on its search engine and how advertisers are restricted from using rival search engines.
Almunia called on Google to dismiss the concerns quickly or face a formal antitrust investigation and charges, which could entail a fine of up to 10 percent of Google's annual revenue – a record $3.8 bln.

"Restoring competition swiftly to the benefit of users at an early stage is always preferable to lengthy proceedings," Almunia said.
Google also faces a similar antitrust probe by the Federal Trade Commission in the US.
A Google representative said the company disagreed with the findings but was willing to discuss the European Commission's concerns.
Google shares fell 2% in the early session Tuesday, still trading near their 52-week high of $670.25 per share.