US hires crack attorney in Google antitrust probe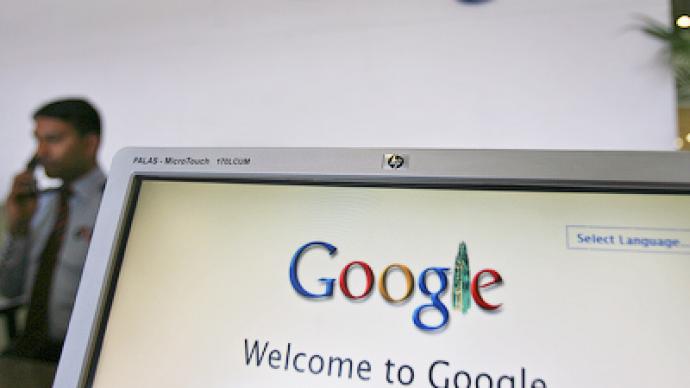 Federal regulators have turned up the heat on Google by hiring an outside attorney to help run an antitrust probe into the Internet giant. The move shows the The Federal Trade Commission (FTC) may be serious about taking the company to court.
FTC Chairman Jon Leibowitz said the hiring of prominent former Justice Department investigator Beth A. Wilkinson reflected the importance of a potential case against Google Inc.Wilkinson is best known for her role in the conviction of Oklahoma City bomber Timothy McVeigh. Although her addition to the FTC team doesn't necessarily mean an antitrust case against Google is eminent, the fact that the agency has only hired outside attorneys twice in the last decade makes it that much more likely."It's a watershed moment when you hire someone like this," former FTC official David Wales told The New York Times. "This shows Google that if it doesn't give you the remedy you want, you're going to litigate."
The developing case highlights a potential clash between Google's strong stand against the SOPA and PIPA draft laws and its own business practices.
Google claims the anti-online piracy laws would allow the US government "to order the blocking of sites using methods similar to those employed by China," a statement on their site says.
"Among other things, search engines could be forced to delete entire websites from their search results," it continues.
Ironically, the FCC probe centers around Google's potential manipulation of its own technology to make the competition virtually invisible. Critics contend Google gives precedence to its own business interests in search results and charges competitors higher advertising rates.
Google counters that its search results are tailored to help consumers, and that the "competition is a click away."
Transparency and Google's bottom line
Managing director of the BoingBoing blog Rob Beshchizza told RT that it is not necessarily hypocritical for Google to oppose the anti-piracy bills while potentially manipulating their own search results in a free market. However, he does say it would be "bad practice" if the allegations prove true.Beshchizza further argues that while Google has been an "exemplary citizen as private companies go," its morality changes "when you get to things that concern its core business of advertising.""A really good example of that is, Google is open in all sorts of places where it doesn't have its own bottom line. It likes being open where other people make money. But Google isn't open at all when it comes to its algorithms, its custom service, anything that concerns its own bottom line," Beshchizza said.However, he added that it is interesting to note that "when companies start to take a very strong lobbying role" as the tech industry in America has done in recent years, they run the risk of being targeted for prosecution and increased congressional interest regarding anti-trust laws.The FTC recently fined Google $25,000 for obstructing its investigation into whether the company had broken federal wire-tapping laws while creating its Street View application.In 2010, it was discovered that Google's Street View cars, which obtain images for Google Maps, were incidentally intercepting wi-fi communications.  Along the way, they picked up all the information being transmitted, including emails and passwords.Despite the fine, the FTC ultimately cleared the company of any criminal liability.Google shot back Thursday by filing a 17-page response to the FTC.  In it, Google claimed that over the course of its 17 month investigation, the FTC did not contact Google for weeks and months at a time."It is difficult to reconcile those lengthy delays with the FTC's criticism of Google's responses as 'untimely,'"Google complained.
You can share this story on social media: