Yandex co-founder labels Google anticompetitive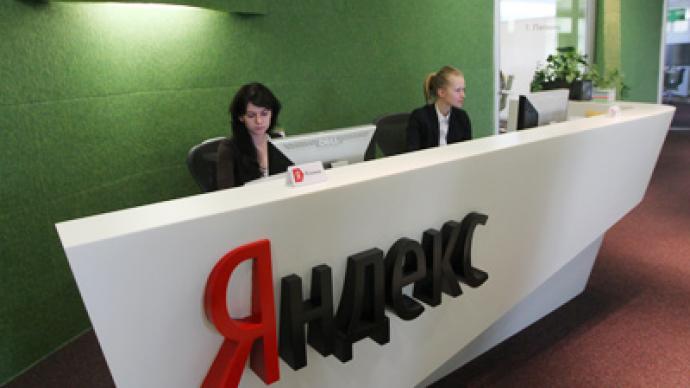 Google plays a cunning game when intellectualizing about openness of the internet, says one of the founders of the Russian search engine Yandex. Google's primary weapons to hinder competitors are its Chrome browser and Android platform.
Speaking with The Guardian, Ilya Segalovich, chief technology officer at Yandex, has accused Google of overindulgent use of its dominant position on the market to shut out rival companies in cyber space. This is not the first time Yandex top managers have accused the US giant of anti-competitive practices.Google and Yandex are direct competitors on the Russian market, with 62 and 25 per cent of the market share respectively.Google co-founder Sergey Brin recently talked to The Guardian about possible threats to an open internet. Brin considers intergovernmental agreements to control the web the main threat. He also mentioned leading companies like Apple and Facebook as possibly endangering internet freedoms.Commenting on Google's point of view, Ilya Segalovich said that Brin is hushing up some controversial facts about the products of Google itself.The California giant's mobile platform Android is a "strange combination of openness and not openness," Segalovich added."You cannot contribute to [Android], it's semi-open source…If you download an application it does not work if it's not Android marketplace. So that's an interesting question," Segalovich pointed out.He said BlackBerry is trying to use Android, but it will not work properly. Also, the Google-developed Chrome internet browser uses Google search engine on default. It violates fair competition, Segalovich believes, as a user is not suggested a choice of search engines like Yahoo, Bing and Yandex."That is a part of the open and closed issue, in my head. If you own the browser, the browser is the platform then the search is yours. It is the same question … it should be addressed to Sergey [Brin] himself…It's a little wider than he described it," Segalovich said.The Yandex co-founder counseled Sergey Brin to reveal more on the "semi-open" working model instead of accusing other players on the market being a threat to web freedom."Things are definitely going where more and more control is in the hands of platform providers. It's interesting that it's not only mobile, but it's also about browsers," Segalovich said.The Russian IT specialist does not believe in the Apple business model because it creates a "closed ecosystem"."I myself don't like the closed platforms; I think it is important that you have choice."Segalovich dismissed allegations of the Russian government trying to control the internet in the country. Officials in Moscow do not act in an aggressive manner with internet companies, Segalovich said. The Russian government tends to be either neutral or positive when it comes to cyber space matters.Yandex's chief technology officer admitted, though, that his company might face the same antitrust accusations that Google is currently having to answer in Europe.
You can share this story on social media: