Bundesbank slashes Germany's forecast for 2013
Debt crisis in Europe is denting Germany's prospects as the country's central bank, the Bundesbank, has significantly cut its 2013 growth forecast to 0.4% from 1.6%.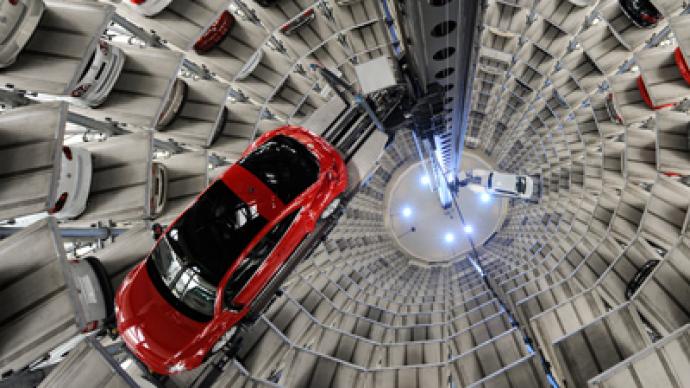 Bundesbank has also lowered its forecast for 2012 growth to 0.7% from the 1% it predicted in June. However the Bundesbank expects the economy to rebound in 2014 with 1.9% growth estimate.Meanwhile, the German government expects the country's economy to expand 0.8% this year and 1% in 2013.The Organization for Economic Cooperation and Development (OECD) has predicted Germany's GDP will grow by 0.6% in 2013 amid strong domestic demand and easy credit. The forecast was slashed from 2% due to the crisis risks. Germany remains the eurozone's economic driver thanks to strong exports from majors companies like BMW, Volkswagen and Bayer. But in the second quarter, exports fell by 0.3% of German GDP from 0.7%, as many European countries cut demand for German products. "Surveys are reflecting the gloomy outlook for exports and uncertainty about the prospects for global economic developments," the Germany's Bundesbank said in a report last month.However, the recent data showed that factory orders for German production jumped 3.9% in October.The eurozone shrank 0.1% quarter on quarter in 3Q 2012, following a 0.2% GDP decline registered for an April – June period,  according to Eurostat, the EU's statistics office. Meanwhile, the European Central Bank said it expects the decline to continue next year, cutting its 2013 forecast for the 17-nation bloc from 0.5% growth to a 0.3% decline.
You can share this story on social media: